Rikkyo University will cultivate "new" global leaders.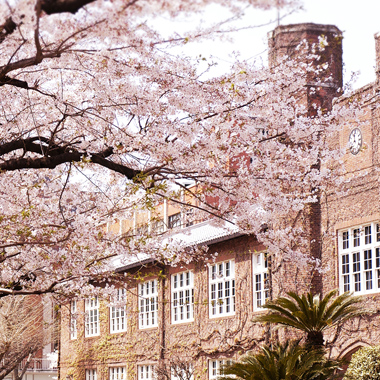 Rikkyo University believes that "new" global leaders with the ability to respond to global issues and social demands and to discover and solve problems from a broad perspective are required for the future society It is.

Anytime, anywhere, with anyone - Even while the environment changes dramatically, it demon- strates our power and puts together everyone, it is the appearance of the "new" global leader that Rikko thinks.
Three powers to cultivate through learning unique to Rikkyo University.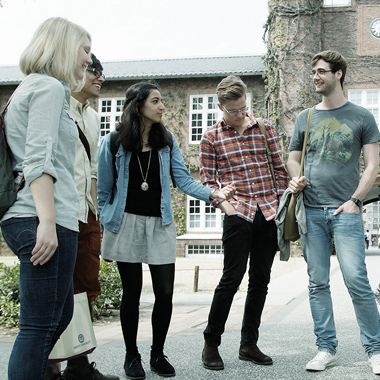 (1) Innovative ability to flexibly respond to societies that are fluidized across borders and to create new mechanisms.
(2) Empathy and collaboration ability to solve problems with people with different cultures and customs with rich communication skills.
(3) Thinking ability to face difficult challenges on a global scale and theoretically elucidate the essence of the problem.
We will cultivate the three forces required of "new" global leaders through the "
RIKKYO Learning Style
" system of learning which was born and rebuilt Rikkyo Liberal Arts Education with the his- tory of 140 years.
Degree Programs Offered in English
Rikkyo University offers undergraduate and graduate degree programs offered in English. From 2022, we will open new undergraduate degree programs, the PEACE Program, for international students.
Undergraduate Programs
Rikkyo University's undergraduate division consists of 11 colleges comprising 27 departments, 10 courses and 1 program. As classes are conducted in Japanese, sufficient Japanese proficiency is required.
Graduate Programs
Rikkyo University consists of 15 graduate schools comprising 27 programs. As classes are conducted in Japanese, students must be sufficiently proficient in Japanese. (However, the Master of International Business (MIB) Program at the Graduate School of Business is conducted entirely in English.)
Non-Degree Programs
Rikkyo University presents the following program available for students who wish to experience the studies at Rikkyo.
Rikkyo University Purpose of Education and Policies