College of Science
Ikebukuro Campus
OBJECTIVE.
Understanding the mysteries of nature.
The basic sciences of mathematics, physics, chemistry, and life sciences are of fundamental importance for industry and technology. In the departments of sciences, the goal is not only to acquire knowledge, but to learn the techniques to create new knowledge.

The Rikkyo University College of Science provides training to understand the laws of nature through a large number of experiments and seminars. The knowledge acquired in small classes will help students to develop fundamental skills that will serve them for their entire life. The work on a graduation research project will give students the opportunity to explore nature in independent work, helping them to think logically, creatively, and independently.
Departments
Department of Mathematics

Students will learn mathematics from the basic to research level, and develop the ability to solve problems independently

The three characteristics of the department of mathematics:

1. Small class size.
Our faculty to student ratio is one of the highest among private universities in Japan. This allows students to receive individual instruction and advice.

2. Acquire knowledge from basics to research level.
During the first three years of instructions, the three main areas of mathematics, algebra, analysis, and geometry are studied. During the fourth year, students will work on a research project, acquire specialized knowledge, and can feel the atmosphere of being a research mathematician.

3. Study pure mathematics and information science.
After receiving instruction in pure mathematics, students can study information science with a view to applications in industry and society.

The knowledge and abilities acquired in the Department of Mathematics:

The ability to solve problems.
Mathematics is the language of natural sciences. Advanced knowledge of mathematics can be the basis to solve problems in a wide range of fields.

The ability to work on problems persistently.
Mathematics is a field in which one establishes hypotheses and formulas, and proves them. Proves require the ability to research the literature and come up with new ideas, which is trained in seminars and small classes.

The ability to express concepts clearly and precisely.
In lectures and seminars, students learn who to think, discuss, and write clearly and precisely about mathematics concepts.


Study the laws of nature and the theory behind them and verify the theory by experiments.

The three characteristics of the Department of Physics:

1. Study physics from the basics to the state of the art research.
Students study the basics of statistical mechanics, quantum mechanics including fundamental physics such as dynamics and electromagnetism then proceed to areas of current research in physics.

2. Study state of the art of physics in a good research environment.
Experiences are important to understand nature. The Physics Department provides state of the art experiment facilities, as well as measurement and analysis equipment and computers to allow students to perform dedicated experiments.

3. Study astrophysics from the earth's atmosphere to the expanding universe.
One characteristic of the program is that students can study astrophysics from the earth's atmosphere to the expanding universe. Students can study subjects using equipment such as satellites as well as equipment for investigating fundamental particles and atomic nuclei.

The knowledge and abilities acquired in the Department of Physics:

The ability to establish proof of concepts and a physics-based sensitivity.
From the first year, students develop the ability to establish proof of concepts through numerous laboratory subjects. Additionally, students cultivate a physics-based sensitivity which allows them to grasp various phenomena from the perspective of physics which is needed for performing research.

The ability to think and explain ideas logically.
Physics requires the ability to think logically. Through laboratory classes and graduation research projects, students develop the ability to think and explain ideas logically, receiving detail guidance from faculty in small class sizes.

The ability to understand the fundamental concepts of the universe and put them to use in research.
In the later years, students learn the fundamental concepts needed to study the universe by acquiring a general overview of the history of astronomy and the origins of the vastness of the universe.

We develop the ability of students to tackle the "why?" questions of the field of chemistry, and to uncover their scientific causes.

Three Features of the Department of Chemistry—What does studying at this department mean?

1.Engage in deep study of chemistry through experimentation.
Laboratory subjects from the first year that leverage small class sizes. Students carry out basic experiments in fields such as organic and inorganic chemistry. From the second year, studies gradually move up to more specialized experiments. Students engage in deep study of chemistry through direct contact with matter through numerous laboratory subjects.

2.Steady advancement in studies.
We provide introductory classes to link high school and university chemistry, allowing students to engage in unhindered study from the basics. In addition to advancing into specialized subjects from the second year, students can also take seminar subjects in which they establish their own themes and engage in research. Students engage in solid and steady learning, step by step.

3.A wide range of elective subjects, in which students can study the latest topics.
Students can study the latest topics in a wide variety of elective subjects corresponding to the broader field of chemistry, such as environmental issues, development of materials, intellectual property rights, and so on. Additionally, in the Cutting Edge of Chemistry lectures, students can learn about faculty members' latest research.

Abilities and knowledge acquired at the Department of ChemistryーWhat abilities does this department cultivate?

Experimentation and measurement techniques, and techniques to write reports.
In laboratory subjects, students carry out everything from preparation to implementation, analyzing results, and writing reports in a comprehensive manner. Students can learn the techniques for carrying out experiments and measurements, and using computers to write reports.

A scientific perspective.
In order to understand chemistry, it is important to have direct contact with matter. As such, we have students experience and grasp various phenomena in order to develop their logical reasoning ability through numerous laboratory subjects.

The ability to find problems and study them deeply.
"Why does this reaction occur?" "Why does this substance have a unique function?" Students leverage the knowledge gained from lectures and experiments to discover the "whys" of the events and phenomena we witness, and cultivate the ability to engage in deep study of these questions.

Department of Life Science

Pursuit of various biological phenomena, starting at molecular and cellular levels, prepares students for new discoveries.

Three Features of Education

1. Life science from the fundamentals to the cutting edge
In the first year, students learn cell structure and function. In the second and the third year, they learn molecular biology, biochemistry, and molecular cell biology to understand the modern views of life, based on molecular sciences. From the third year, they study advanced life science in various fields.

2. Hands-on experience with personal instruction
Lectures are complemented with laboratory courses, in which students perform most experiments alone or in pairs. In the fourth year, every student carries out their thesis research in a group with an average of 6 peers. This small size of each group ensures personal instruction by a faculty member and in-depth studies.

3. Pursuit of the question "What is Life?"
While traditional biology's main focus is on ethology and ecology, ours is on the mechanisms of the cells that make up a whole organism. We address how such molecules as DNA and proteins create life.

What Students will Master

1. Basics toward latest research
Our curriculum starts with courses on basic ideas in life science and chemistry, followed by biology at the molecular level. Students will form a structured basis to which they can rely on in their own later pursuits.

2. Principles in experimentation
Hands-on experience in "Introductory Life-Science Laboratory" and "Life-Science Laboratory 1, 2A, 2B" help students understand more deeply what they have learned through lectures. At the same time, they learn methodologies and design principles of experiments.

3. Problem-solving skills
In the fourth year, students select a research group and carry out thesis research on a subject of their choice. Thesis research provides them with a good opportunity not only to gain advanced knowledge but also to acquire problem-solving skills necessary in research.
"Science Communication" in which students learn how to convey science to a wide audience – a new approach in Japan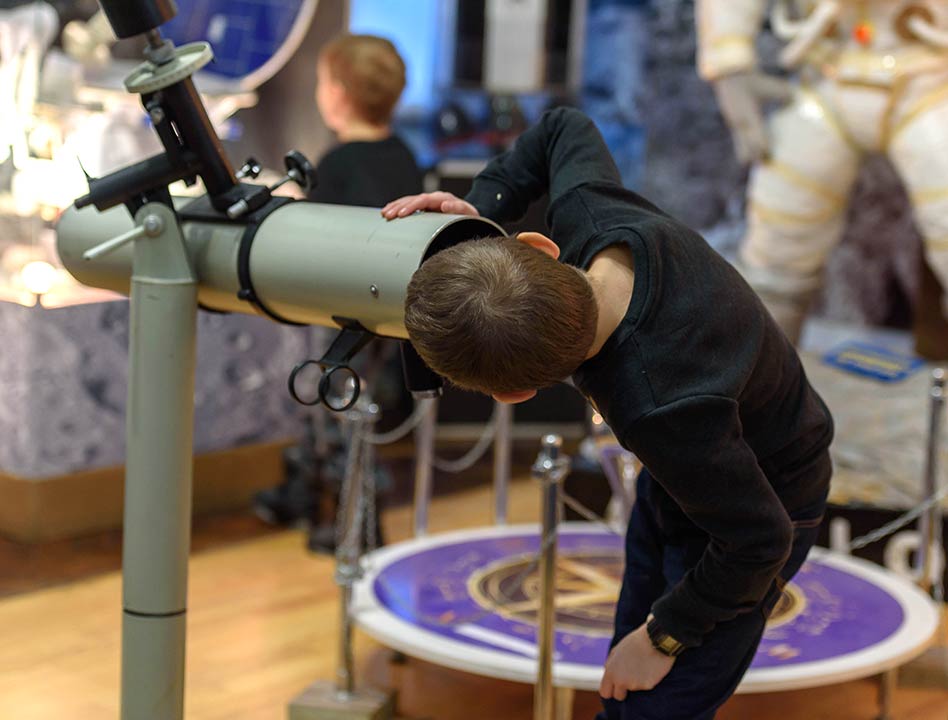 How do we convey our specialized scientific knowledge to a larger audience? At the College of Science, we provide subjects across the departments and one of the subjects is "Introduction to Science Communication". This subject targets the students of the College of Science and it is the first approach of this kind in Japan.

In "Introduction to Science Communication", students will learn what science communication is as a general concept. Then, students will use this knowledge and apply it to an example of science communication. Also, students will hear from various guest speakers who deal with science communication in different contexts regarding the mental attitude and skillset required. We also provide three relating subjects: "Ethics in Science", "Science Education Planning", and "Career paths in science and technology".
Learning Outcomes
Understand and apply the fundamental principles, laws, and theories of the field of science the students specialize in. Additionally, students gain general knowledge and new perspectives of the fields of science adjacent to their specialization.

Establish logical models of natural and social phenomena and learn how to evaluate them. In experiment-based classes, students can analyze the experimental data obtained and evaluate the significance of the experiment and its outcome.

Engage in debate with each other to find solutions to scientific issues, and then explain the process and its outcomes through logical writing. Additionally, students master techniques to communicate the process and its outcomes clearly to others.

Understand the role of science within society, and logically examine natural and social phenomena.
Learn more
For more information, please visit the links below.