Rikkyo at a Glance
ABOUT RIKKYO
Historical Overview
Rikkyo University started in 1874 as Rikkyo School, a small private school teaching English and Bible studies in the foreign settlement in Tsukiji, Tokyo. The School was founded by Bishop Channing Moore Williams, a missionary dispatched from the American Episcopal Church.

Number of Faculty and Staff & Students
Rikkyo University is known for its affluent academic resources and student support. The student population is small compared to other major private universities, and there is an active interaction among faculty, staff, and students. Rikkyo values personal care and support.

Total Number of Students: 20,339
(Undergraduate Students 19,237/Graduate Students 1,102)
(AS of May 2020)
Admission of International Students
The number of international students at Rikkyo (currently around 860) is expected to increase to 1,000 by the 2019 academic year, and to 2,000 by the 2024 academic year. Through the globalization of the campus, students will be exposed to a variety of cultures and languages.

Number of International Students: 799
(China 425/Korea 213/France 21/Germany 17/Indonesia 14/Taiwan 14)
(AS of May 2020)
Access to Vast Resources that Support Learning and Research
Ikebukuro Library, Niiza Library, and Niiza Repository Library own a collection of over 1.76 million Japanese and overseas publications, including books, magazines, and newspapers. All three libraries provide ample seating and offer a comfortable learning environment equipped with reading spaces, PC stations, and AV booths that are tailored to students' different browsing styles and access hours.
Financial Support
Scholarship Recipient Percentage
In the 2017 academic year, 41% of privately financed international students received scholarships. Details of the scholarship recipients for 2017 are shown in the chart at the right. Rikkyo is not able to guarantee financial assistance to all international students, so all applications should prepare for their funding to make their studies in Japan an enriching experience.
Top Global University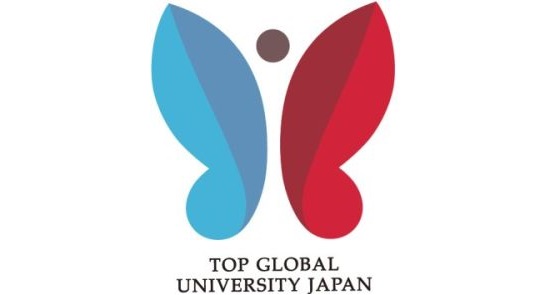 Rikkyo University has been selected for "Top Global University Project (Global Traction Type)" by the Ministry of Education, Culture, Sports, Science and Technology (MEXT). This project, initiated in 2014, is being implemented to strengthen the international competitiveness of universities in Japan. To this end, the project is providing priority support to universities dedicated to thorough internationalization and university reforms. The university is making further improvements and advances in unique initiatives, such as the liberal arts education it has been providing for 140 years and its pioneering leadership education, and working to create a world-class educational system by engaging in dialogue with liberal arts universities in Europe and America.
University Rankings
Rikkyo University has been ranked 14th amongst Japanese universities in the 2019 World University Rankings compiled by Times Higher Education (THE), a specialist higher education magazine in the U.K. It was the first time that Rikkyo University had provided data for the survey, the results of which were released on September 26th, 2018.
Services for International Students
Global Lounge
Global Lounge, the hub for international exchanges and study abroad program information, is located at both the Ikebukuro and Niiza Campuses. Coordinators offer a full lineup of consultation services designed to help students choose what is best for them from a variety of study abroad programs. Services include provision of basic study abroad information, consultations on study abroad destinations, and support for developing study abroad plans. Global Lounge also holds events to promote interaction among Japanese and international students.
Prayer Room
Rikkyo University inaugurated a prayer room on Ikebukuro Campus in April 2016 to better serve the needs of the university's increasing number of international students. While this facility has been designed primarily for Muslim students from overseas, it is available for use by followers of all faiths.
Degree Courses Offered in English
All subjects are taught in English in such programs as the Master in International Business at the Graduate School of Business and the TESOL-J Graduate Program at the Graduate School of Intercultural Communication. The College of Intercultural Communication has created a "Dual Language Pathway (DLP)" program under which all its specialized courses can be taken in English. Rikkyo University will be increasing the number of courses offered in English at both the graduate and undergraduate levels.
Center for Japanese Language Education (CJLE)
CJLE offers Japanese language education customized for international students. It provides students with opportunities to learn about different aspects of Japanese culture and Japanese language. In addition, CJLE has established the Japanese Language Support Desk to help students whose native language is not Japanese.