The Edogawa Rampo Memorial Center for Popular Culture Studies(The Edogawa Rampo Residence )
RESEARCH INSTITUTIONS

The Edogawa Rampo Memorial Center for Popular Culture Studies (The Edogawa Rampo Residence) was established as a research institution in 2006 to become a hub of popular culture studies from home and abroad, with a focus on old book collections and materials about Edogawa Rampo.
The main role of the Edogawa Rampo Residence is to curate, reserve, and exhibit buildings and materials about Rampo, produce a variety of scholarly works (such as "Taishu-bunka大衆文化" and "Senta-tsushinセンター通信"), and make the fruits of popular culture studies work available to the public through exhibitions and symposiums. The Edogawa Rampo Residence is open to the public every Wednesday, Friday and Special Exhibition Day. The book storehouse was designated as a cultural asset of Toshima-ku in 2003.
General Information
Opening Hours
Every Wednesday, Friday (Except national/public holidays), and Special Exhibition Day
10:30 a.m.-4:00 p.m.
※ Reservations not required
About The Edogawa Rampo and The Edogawa Rampo Residence
130th anniversary of the birth of Edogawa Rampo
INTERVIEW: "Les Romanesques" TOBI talks about the appeal of Rampo (Published: Nov. 16, 2022)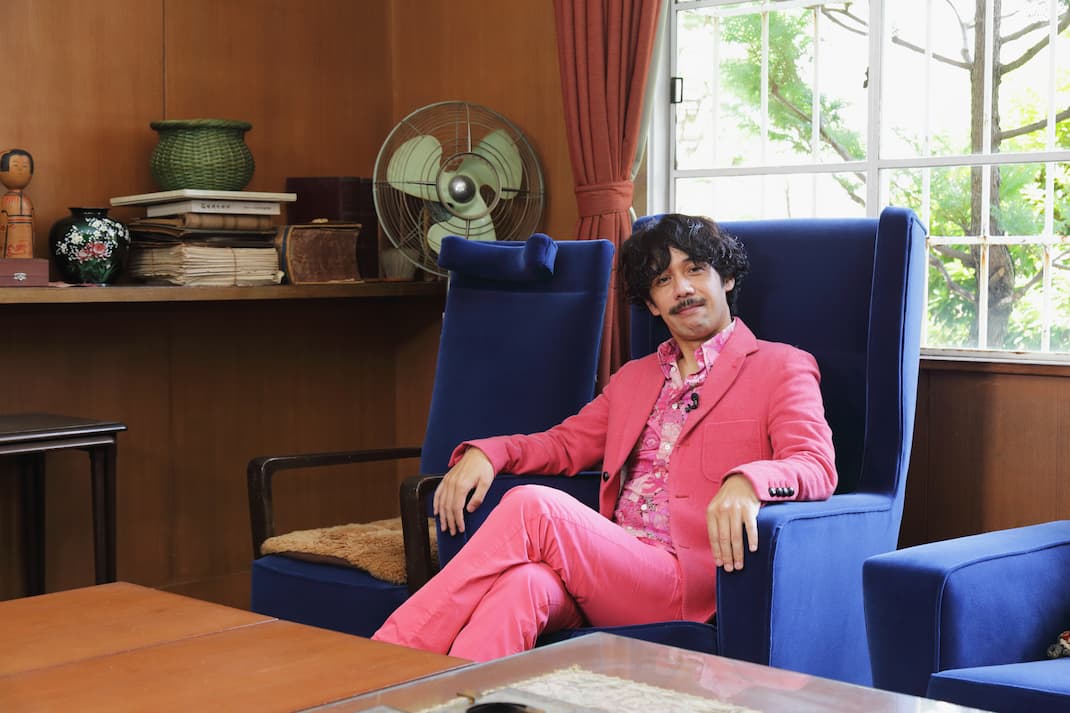 Formed in Paris in 2000, Les Romanesques performed live at the Paris Collection, served as ambassadors with Jane Fonda and the mayor of Paris at the 8th Paris International Film Festival, and took the world by storm as "the most famous Japanese in France". After returning to Japan in 2011 to perform at Fuji Rock Festival, he was selected to be a main cast member of NHK Educational TV (ETV)'s Otsuta-to-Denjiro and has since been involved in a wide variety of other activities. A big fan of author Edogawa Rampo, TOBI gives his thoughts on Rampo's appeal.
INTERVIEW: "The Human Chair" Shinji Wajima talks about the appeal of Rampo (Published: Jan. 24, 2023)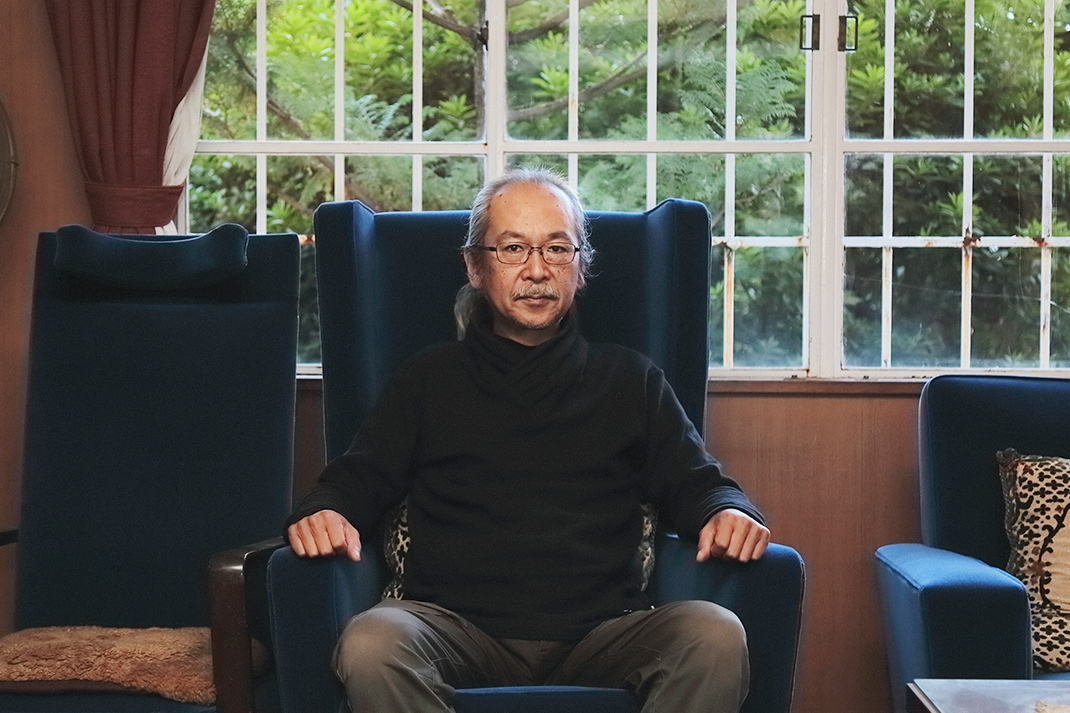 Named after an Edogawa Rampo novel, the hard rock band NINGEN ISU (which translates to "The Human Chair") was formed by members who love Rampo. The band has released numerous songs based on Rampo's and others' literary works. It is popular both at home and abroad as one of Japan's leading hard rock bands. This time, we invited Shinji Wajima, guitarist and vocalist of the band, to the Edogawa Rampo Residence to share his unique view of Rampo and how he fuses Rampo's works with rock music.
Browsing materials
Notices


Collections are all closed stack system.


In principle, users cannot borrow materials.


For the reason of preserving materials, users cannot use pens, included ballpoint pens, and ink pens, but can use pencils.


Depending on materials, users must wear gloves. We can lend them.


In case that materials degenerate or are damaged, users cannot browse them.


For other of Rampo's old modern materials, please contact the Rikkyo University Library.


Pre-application
Pre-application is required to browse and use materials.
Users can browse materials which are located at "The Edogawa Rampo Residence" in the Rikkyo University Library OPAC (Online Public Access Catalog).
Please make sure that you send us a given-application-form (title of materials, location, call number, preferred date, and purpose) by e-mail or post no later than 1 week before you visit our center. For an application:  rampo@rikkyo.ac.jp The Edogawa Rampo Memorial Center for Popular Culture Studies, Rikkyo University3-34-1  Nishi-Ikebukuro, Toshima-ku, 171-8501, Tokyo, Japan

※ Maximum 10 items per 1 application
※ Users can browse materials during our opening hours (every Monday, Wednesday, and Friday. 10:30 am-4:00 pm.)   You must return materials between 12:00-13:00 because of break time.
application form (PDF) *Japanese version only
Photocopying
Materials are photocopied by our staff member (on-campus:10yen; off-campus: 50yen black & white only).
Pages included something writing are not allowed to be copied (Another application form is needed).
Users cannot photocopy material in the case of bad condition, or a large number of pages. (The magazine "Shin seinen (新青年)" is prohibited from photocopying because of degeneration. You can browse the reprinted edition in library.)
The photocopied materials must be for individual study or research.
In the case of photocopied materials for a profit, users must apply in advance. Please submit a voluntary proposal document. You must pay royalties based on the Rikkyo University Library guidelines.
Photocopying application form (PDF) *Japanese version only
Photocopying application form (Excel) *Japanese version only
Supports and Donations
We are collecting donations for Rikkyo. Users can assign the use of The Rampo Residence's activities.
Donations will be used for maintenance and management of The Edogawa Rampo Residence.
Contact Us
The Edogawa Rampo Memorial Center for Popular Culture Studies (The Edogawa Rampo Residence)
Mailing Address: 3-34-1 Nishi-Ikebukuro Toshima-Ku, Tokyo, 171-8501 JAPAN
E-mail:
rampo@rikkyo.ac.jp
Business Hours: From 10:30-16:00 on Every Wednesday and Friday (Except national/public holidays),and Special Exhibition Day