Feb 13, 2020
Christian Studies professor's translation wins silver Gesner Award
Keyword:RESEARCH
OBJECTIVE.
Christian Studies professor's translation wins silver Gesner Award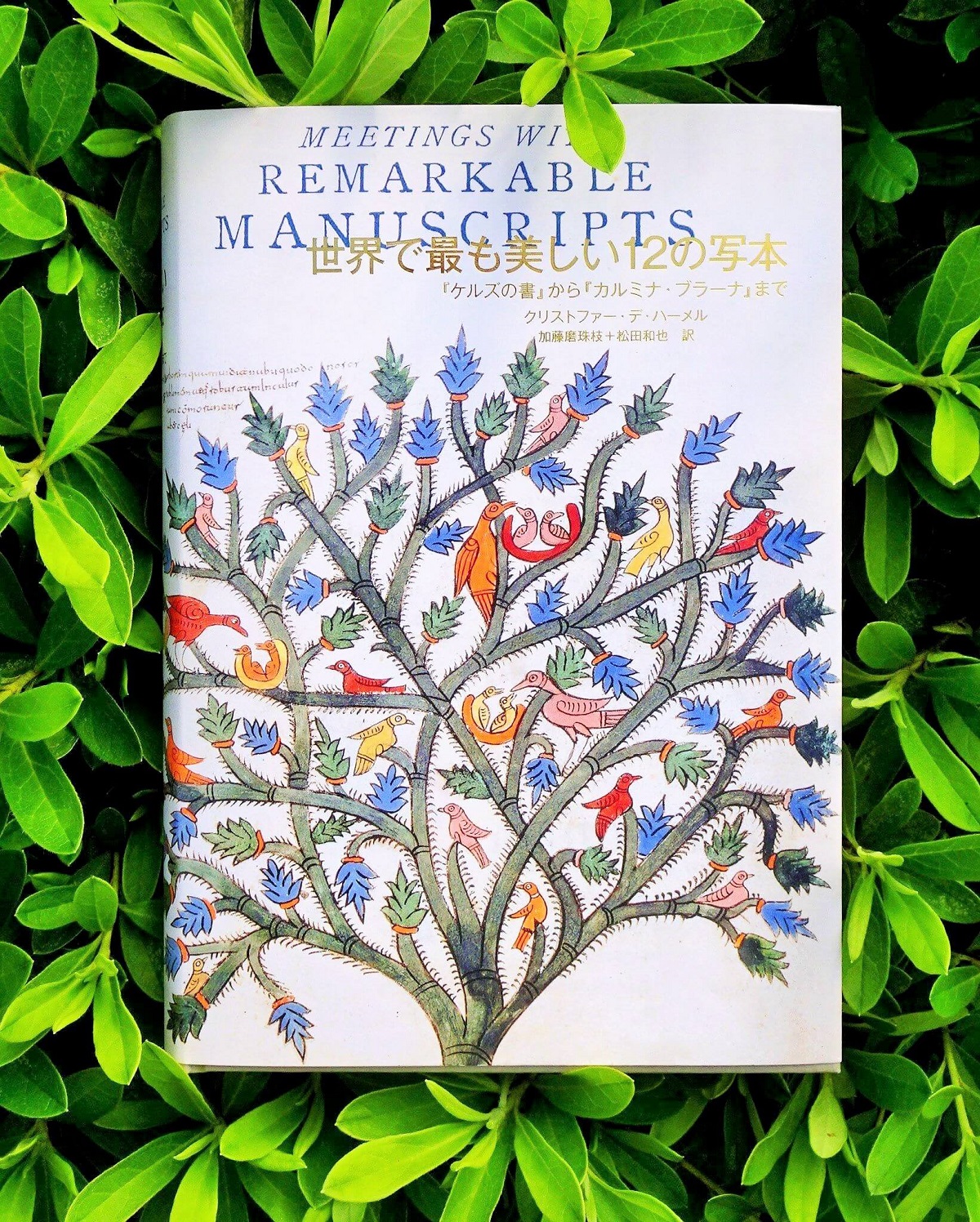 The cover of the translated book
Professor Masue Kato of Rikkyo University's Department of Christian Studies, College of Arts, has received the silver prize in the "Book of Books" category at the eighth Gesner Award for her Japanese translation of Christopher de Hamel's nonfiction work "Meeting with Remarkable Manuscripts."
The award, sponsored by book store operator Maruzen-Yushodo Co., Ltd., is given to shine a spotlight on works and research activities in compiling catalogues and bibliographies, which require enormous amounts of time and effort, and to commend such outstanding works.
The winning work is titled "Sekai de mottomo utsukushii 12 no shahon –'Keruzu no sho' kara 'Karumina Burana' made" in Japanese, which in English means "The most beautiful 12 manuscripts in the world – from 'The Book of Kells' to 'Carmina Burana."
Established in 1997, the Gesner Award was named after Conrad Gesner, who is known as the father of bibliography. From the first to the seventh Gesner Award, a total of 750 entries were made, of which five won gold, 33 won silver and three received special awards for excellency.
Prizes in the Book of Books category were selected from bibliography-related articles and essays and research books about books that were published between July 1, 2014 and May 31, 2019. The entries were screened for accuracy and accumulated materials, and moreover, for whether they are enjoyable to read. Also considered were their designs, including fonts, layout and printing.

"Sekai de mottomo utsukushii 12 no shahon –'Keruzu no sho' kara 'Karumina Burana' made"
Author: Christopher de Hamel
Co-translators: Masue Kato and Kazuya Matsuda
Publisher: Seidosha

The eighth awards ceremony took place at the 21st Library Fair and Forum, held at the Pacifico Yokohama convention center in Yokohama on Nov. 13.
Comments
Masue Kato, Professor at Department of Christian Studies, College of Arts

I am honored to have received an award named after Conrad Gesner, a 16th century naturalist and bibliographer who was also well versed in theology. The awarded work is the translation of a nonfiction book, which deals with Western manuscripts from the Middle Ages to the Renaissance and thrillingly unravels the secrets in their historical trace.

I won the prize only because the original book was so interesting. I regret that my work in this project was not the level I wanted to achieve, but winning the prize has prodded me to work on a revised edition. Many refer to the academic tradition as 'standing on the shoulders of giants,' but I have not reached the shoulders yet; I am still clinging to the ankles.

*Professor Masue Kato, right