Jun 13, 2019
Brazil's relay team holds training camp on Niiza Campus
Keyword:INFORMATION
OBJECTIVE.
Brazil's relay team had a training camp at St. Paul's Field on Niiza Campus in Saitama Prefecture from April 30 to May 9.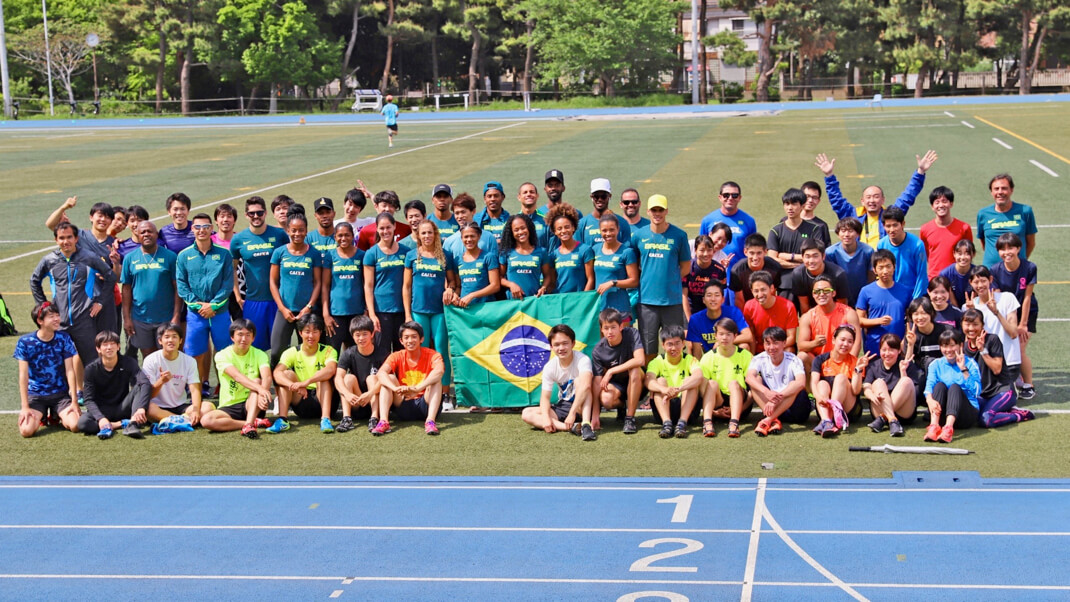 The Brazilian relay team poses for a photo with track and field club members of Rikkyo Niiza Senior and Rikkyo Junior High School and Rikkyo University.
The team visited Japan to participate in the IAAF (International Association of Athletics Federations) World Relays Yokohama held in the Kanagawa Prefecture capital on May 11 and 12.

Rikkyo Gakuin, which operates Rikkyo University and other educational institutions, was selected in 2017 to offer training camp facilities to the Brazilian national team for the 2020 Tokyo Olympics. This designation prompted the Brazilian relay team to use the Niiza Campus facilities before the IAAF event. Fifteen relay athletes practiced at Niiza Campus' St. Paul's Field.

On the camp's first day, Rikkyo University Vice President Tetsuya Matsuo, who also chairs the university's Tokyo Olympic and Paralympic Project, welcomed the Brazilian team. Matsuo told the athletes that Rikkyo Gakuin is training student volunteers and making other preparations to help "ensure the Brazilian national team does its best" at the Olympic Games and that they could "come to Rikkyo with peace of mind in 2020."

Although their camp involved intensive training, Brazilian athletes enthusiastically interacted with members of the track and field clubs of Rikkyo Niiza Senior and Rikkyo Junior High School and Rikkyo University and willingly posed for photos with them.

At the IAAF World Relays Yokohama, Brazil won the men's 4x100m event by clocking 38.05 seconds, defeating world champions Britain and Olympic champions Jamaica.

There are high expectations that Brazilian athletes who use Rikkyo's facilities will win medals at the 2020 Tokyo Olympics.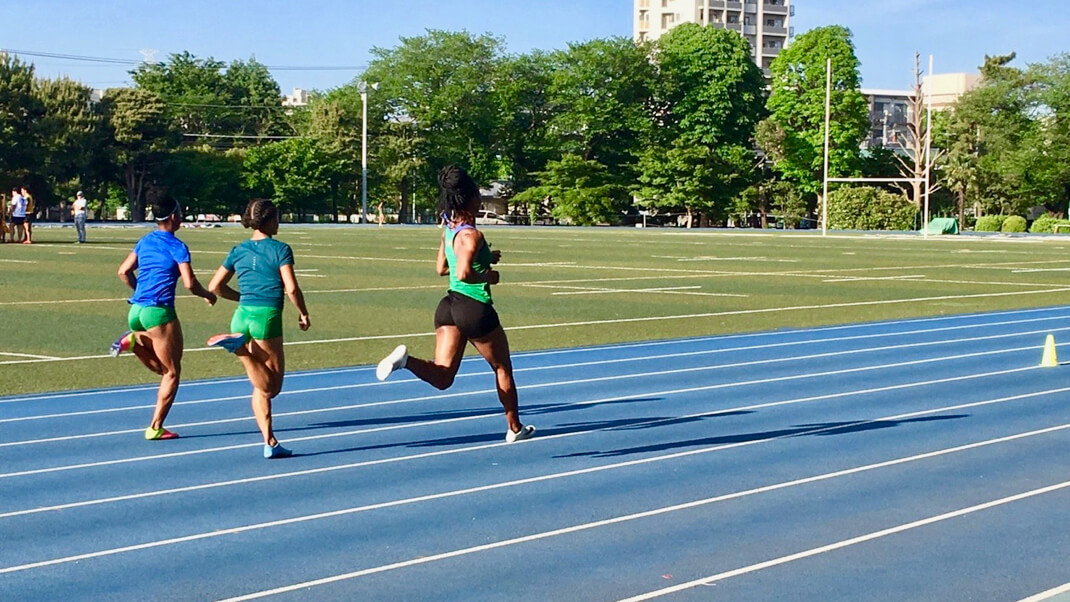 Brazilian athletes train at St. Paul's Field.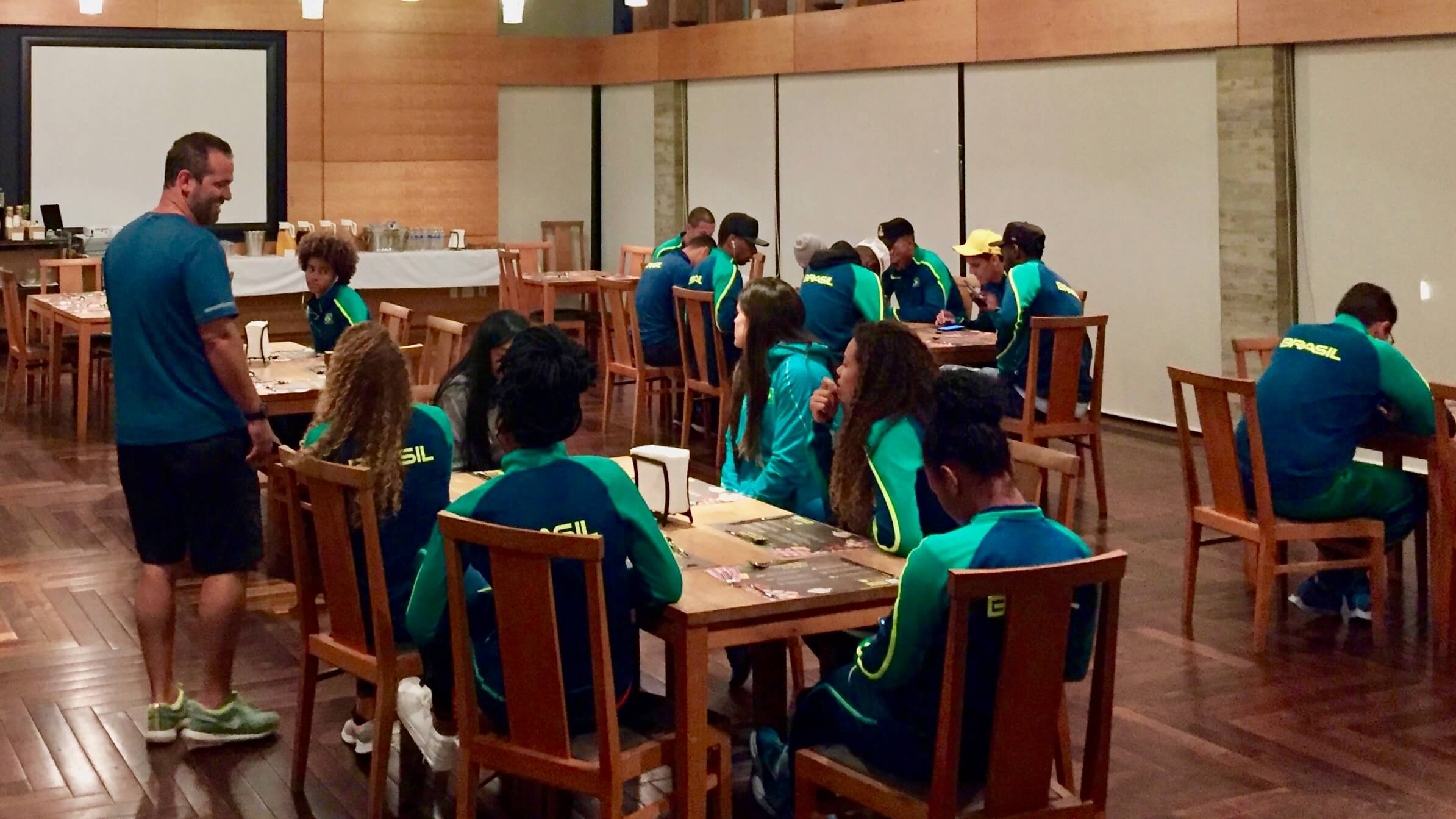 Brazilian athletes relax in Tachikawa Memorial Hall.