Jan 16, 2019
Graduate School of Community and Human Services student Koki Ueno wins silver medal in Finswimming World Cup
Keyword:INFORMATION
OBJECTIVE.
Koki Ueno, a second-year student at Rikkyo University's Graduate School of Community and Human Services, won a silver medal and set a Japanese record in the senior men's 50m surface at the 13th Finswimming World Cup held in Phuket, Thailand, on September 21-24.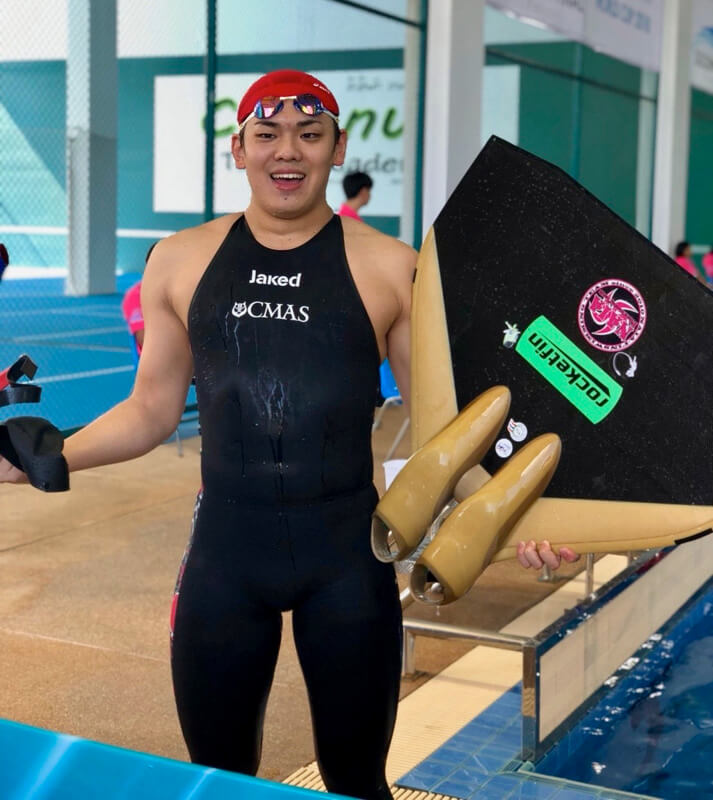 Koki Ueno smiles at poolside at the World Cup in Phuket, Thailand.
Ueno competed in the 50m apnea and 50m surface races. He won the silver medal in the 50m surface with a Japanese record of 15.64 seconds, and finished fourth in the 50m apnea.

Finswimming is a race between swimmers wearing fins on their feet. The sport began in the 1970s in the Soviet Union when monofins were developed to allow efficient underwater movement. Fin-wearing swimmers soon began racing each other. Japan held its first Finswimming Championship in 1988.

Finswimming events are grouped into two types: bifin and monofin races. In the former, competitors use two fins, while in the latter they use a single large fin. There is only one bifin event, in which freestyle swimmers race on the surface using snorkels. There are three monofin events, namely apnea (swimming underwater while holding one's breath), immersion (swimming using an oxygen tank) and surface (swimming on the surface using a snorkel).

The five annual tournaments for the Finswimming World Cup feature top finswimmers from around the globe. More than 240 swimmers from about 20 countries participated in the Phuket tournament. Fourteen youth swimmers and five senior swimmers, including Ueno, from the Japan Underwater Sports Federation qualified for the World Cup.

Ueno holds the Japanese records in the 50m, 100m and 200m surface events on both the short and long courses. He also was a member of the teams that hold the Japanese records in the 4 x 100m and 4 x 200m surface relays.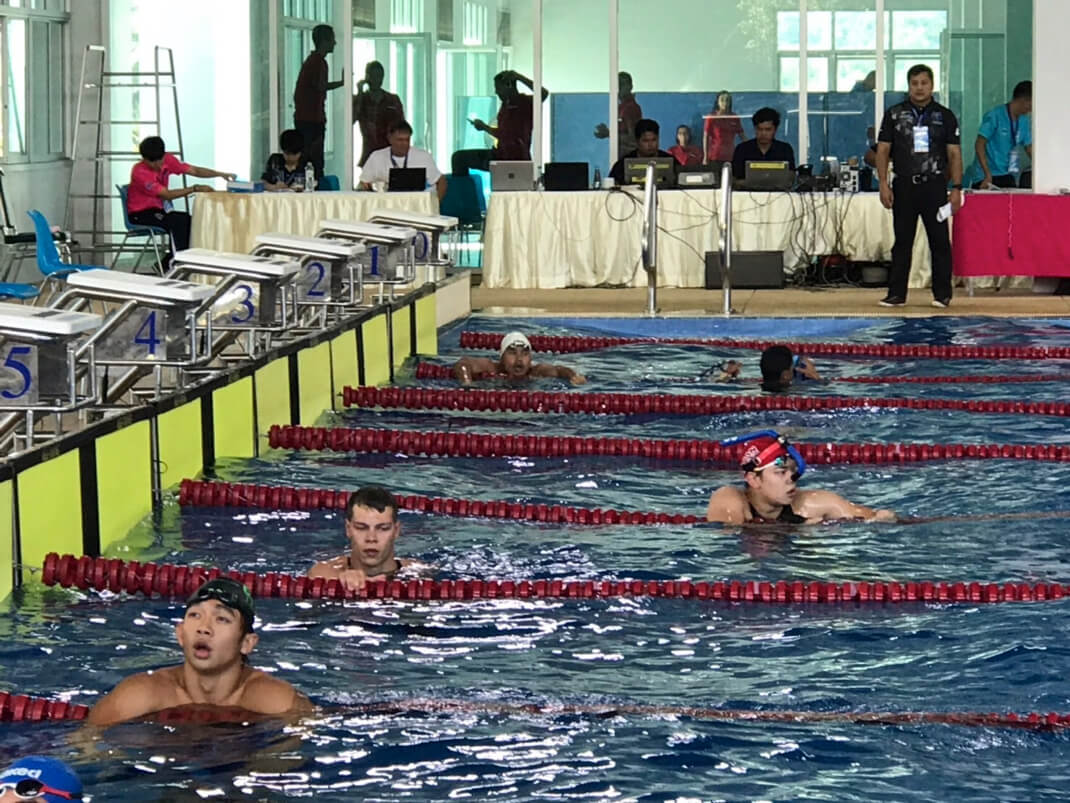 Ueno waits in lane 4 after the race.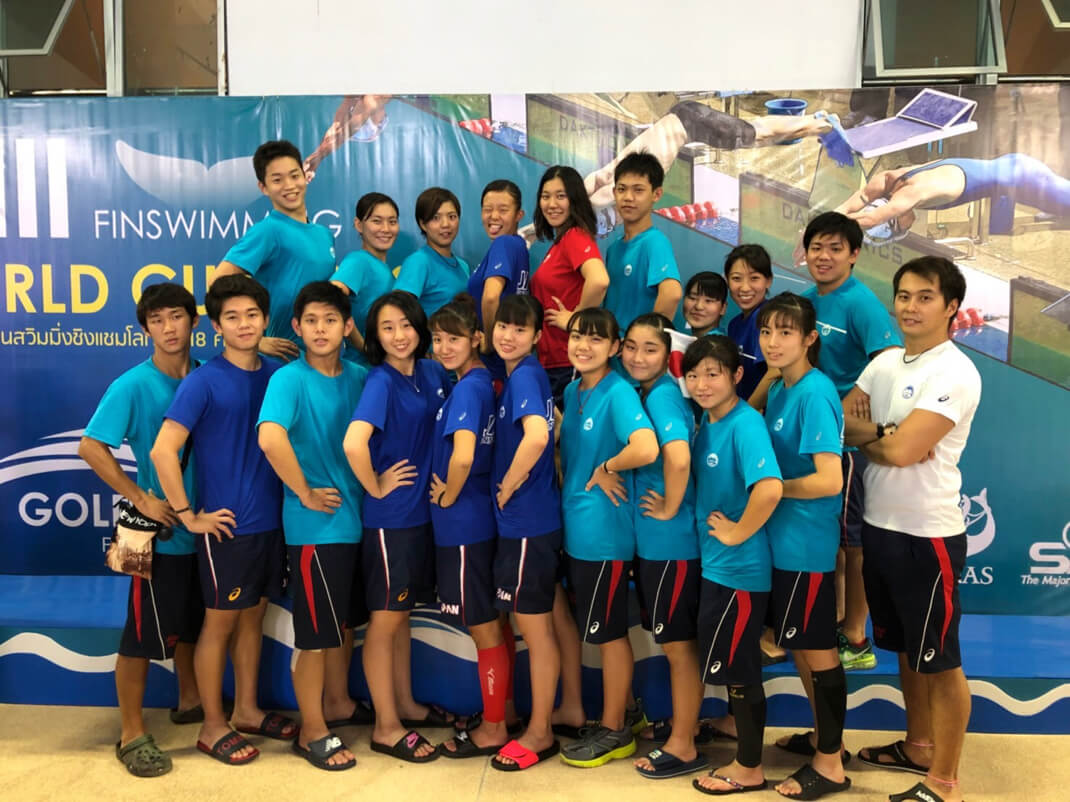 Japanese youth and senior finswimmers gather for a team photo.
COMMENT
second-year student at Rikkyo University's Graduate School of Community and Human Services
Koki Ueno
I was really determined to do well in the 50m surface race, which is my forte, especially because I failed to win a medal in this event at the World Championships in July. Winning the silver medal and setting a new Japanese record was an exciting result not only because I broke the record but also because it gave me confidence for my future swimming career. My time of 16.64 seconds is 0.17 second short of the Asian record and 0.64 second shy of the world record. I am still far from breaking the world record, but I'm aiming to win the Asia Finswimming Championship to be held in Nagano Prefecture next year and beat the Asian record. I will train hard to become a swimmer capable of breaking the world record. I am able to continue my career as a swimmer because of the huge support and encouragement from my supervisor, Professor Tetsuya Matsuo, and other people around me. I am very grateful to all my supporters.