Apr 05, 2018
Professor Yangchoon Kwak inaugurated as new Rikkyo University president
Keyword:INFORMATION
OBJECTIVE.
College of Economics Professor Yangchoon Kwak was inaugurated as the 21st president of Rikkyo University on April 1, 2018, replacing Tomoya Yoshioka, who ended his second four-year term the previous day. Kwak's term is from April 1, 2018, to March 31, 2022.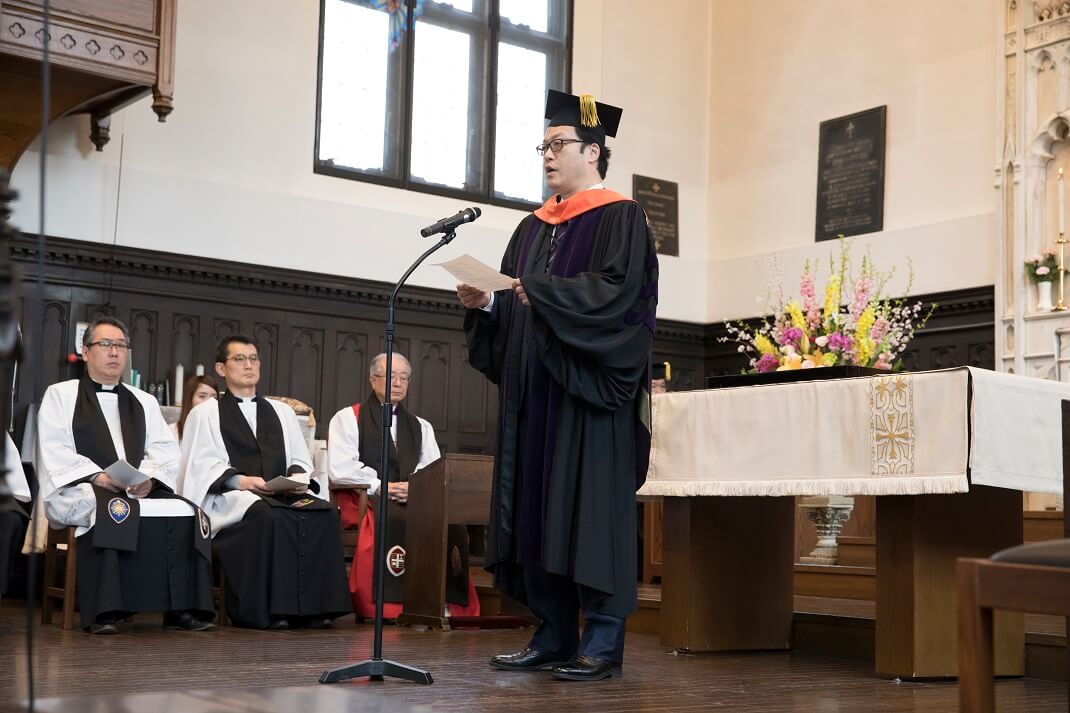 Kwak was inaugurated at a ceremony at Rikkyo All Saints' Chapel on April 2. The new president pledged that he would go back to the founding spirit of Rikkyo University and propagate it widely by relating it to social challenges of modern times. While defining a university as a place for feeling the joy of teaching, enjoying learning, discovering new knowledge and being excited by these experiences, Kwak expressed his determination to ensure Rikkyo University is highly respected in Japan, excels in Asia and attracts attention from around the world.

Five vice presidents were also inaugurated on April 1.

Click the links below for the president's biography, his oath and the list of vice presidents.