Rikkyo Wadaiko Workshop
Jamie Kho De Castro Jr.
Aug 07, 2018
OVERVIEW
My Time and Experience with the Wadaiko Project Team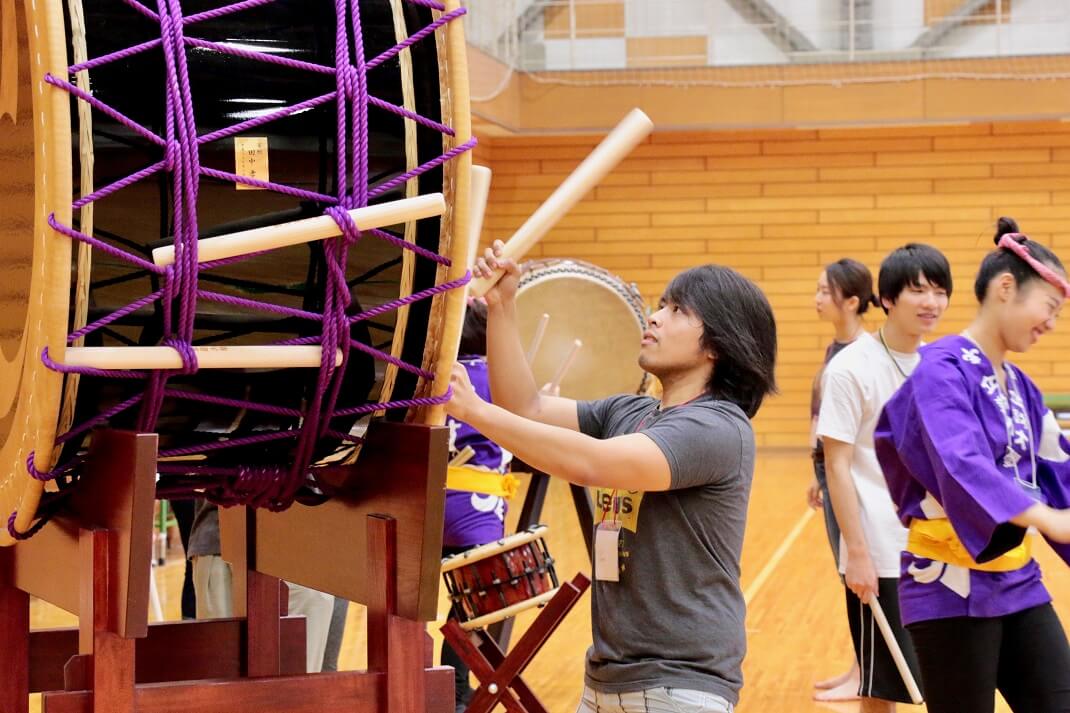 There were two reasons why I became interested in the 和太鼓 (Wadaiko) Workshop. The first is that in the US, I play drums as a pastime; and I thought that playing the traditional Japanese drums would in a way feel similar, but also different The second reason, which further sparked my interest, was after I attended a concert which featured 鼓動 (Kodo), a famous Japanese taiko group. When I received an email from the International Office regarding an upcoming workshop, I just knew that I had to attend and immediately signed up for it.

The 和太鼓 members allowed us to try out the various taiko drums for a limited time prior to and during the workshop, and in an instant I was having fun. We also got the opportunity to learn and play a shortened version of 初めの一歩 (Hajime no Ippo, "The first step"), which I was surprised to have learned and memorized the rhythms very quickly.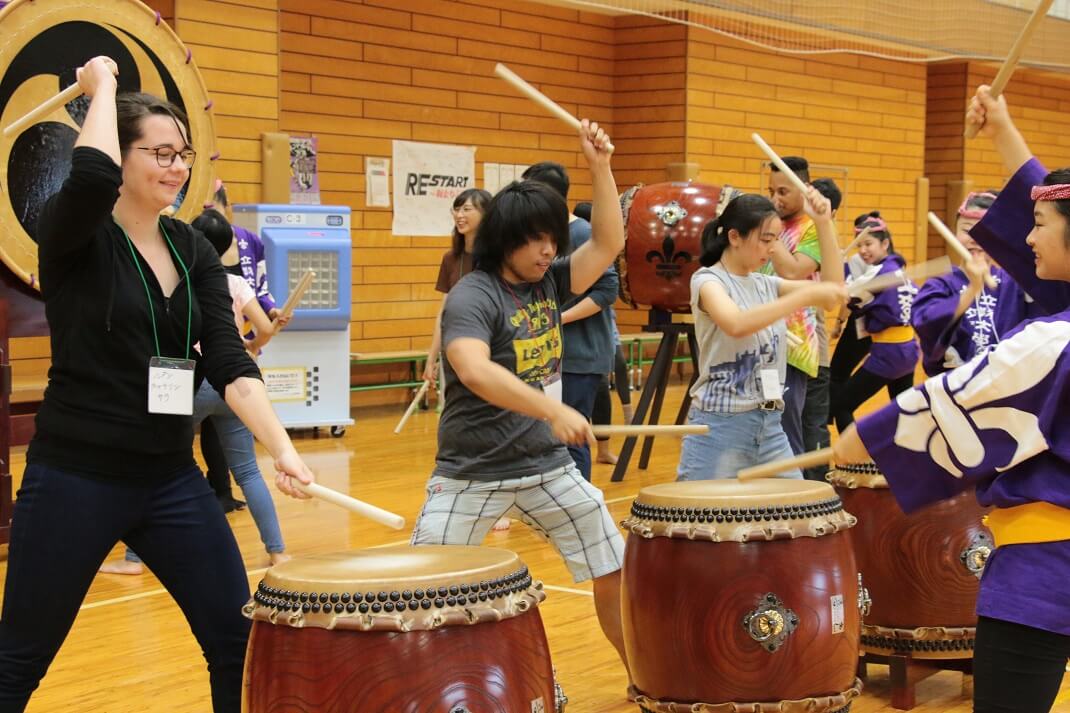 Playing taiko drums as a group is really fun, especially when it's your first time. I personally thanked one of the members via email and was invited to attend their practices, and of course I couldn't turn the offer down. Even though I only attended four of their practices as the Spring semester was nearing its end, I'm very thankful and more than happy to have practiced alongside the 和太鼓 team.

It was overall a very fun experience and I would recommend it to anyone interested in traditional Japanese music. During the entire workshop, it also gave me a great opportunity to practice speaking Japanese to the members; so there are definitely other benefits from attending this workshop. Having been an exchange student at Rikkyo University and attending both the 和太鼓 Workshop and the practices, I would say that my time here and everything I've experienced have been worth my final year as an undergraduate student.