Dec 22, 2017PRESS RELEASE
Wadaiko drum workshop for international students held
Keyword:EVENT
OBJECTIVE.
Rikkyo University held a wadaiko drum workshop for international students at its Niiza campus on October 28. Fourteen international students from 12 countries participated in the event, which finished with an impressive performance by the group.
Nine students and teachers who are members of the Tanaka Takashi Memorial Wadaiko Project taught the international students how to play wadaiko drums. Five university staff members who organized the event also attended.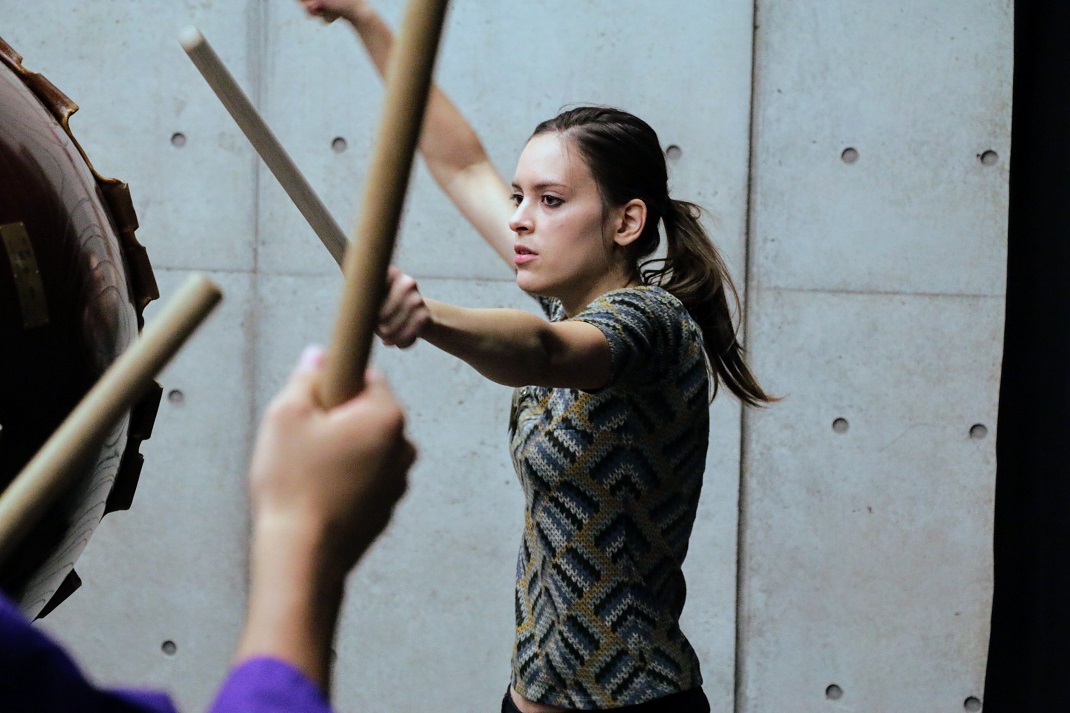 After Wadaiko Project members gave a demonstration at Yurinoki Hall, the students chose a drum they like after striking all 12 drums (of five different types) with drumsticks. Participants were divided into five groups based on the drum they chose and practiced playing a piece of original music composed by Wadaiko Project members. The practice lasted for two hours.

The international students were from nations including Britain, Indonesia, Canada, Spain and China. Some of them spoke Japanese well, and others had a good command of English in addition to their native tongue. Wadaiko Project members spoke Japanese and English interchangeably – often while using gestures – as they enthusiastically instructed the students. The students made the most of the limited time available for practicing, and some ended up with skin peeling off their palms due to their intense effort.

After the practice, the 14 international students gave a joint performance. The audience members cheered after the impressive performance, which they said was outstanding for first-timers.

"It was harder than I expected, but it was a good experience," one student commented, while another said with a smile: "I like Japanese traditional culture. This was really enjoyable, and I'll never forget this experience."

The event was organized at the initiative of several young university staff members to promote internationalization at Rikkyo University, which was selected to participate in the Ministry of Education, Culture, Sports, Science and Technology's Top Global University project. The event was designed to give international students a taste of traditional Japanese culture and provide an opportunity for international exchanges. About 20 international students participated in a kendo workshop held in the 2015 academic year and a sumo workshop held in the 2016 academic year.

Tanaka Takashi Memorial Wadaiko Project
The Wadaiko Project was launched following the donation of wadaiko drums by Takashi Tanaka, the benefactor behind the Tanaka Takashi Scholarship to the College of Community and Human Services. The project members are students and teachers of the college. The project aims to help people experience the charms of wadaiko, an important element of Japanese culture, while lifting the spirits of all those who listen to these drums.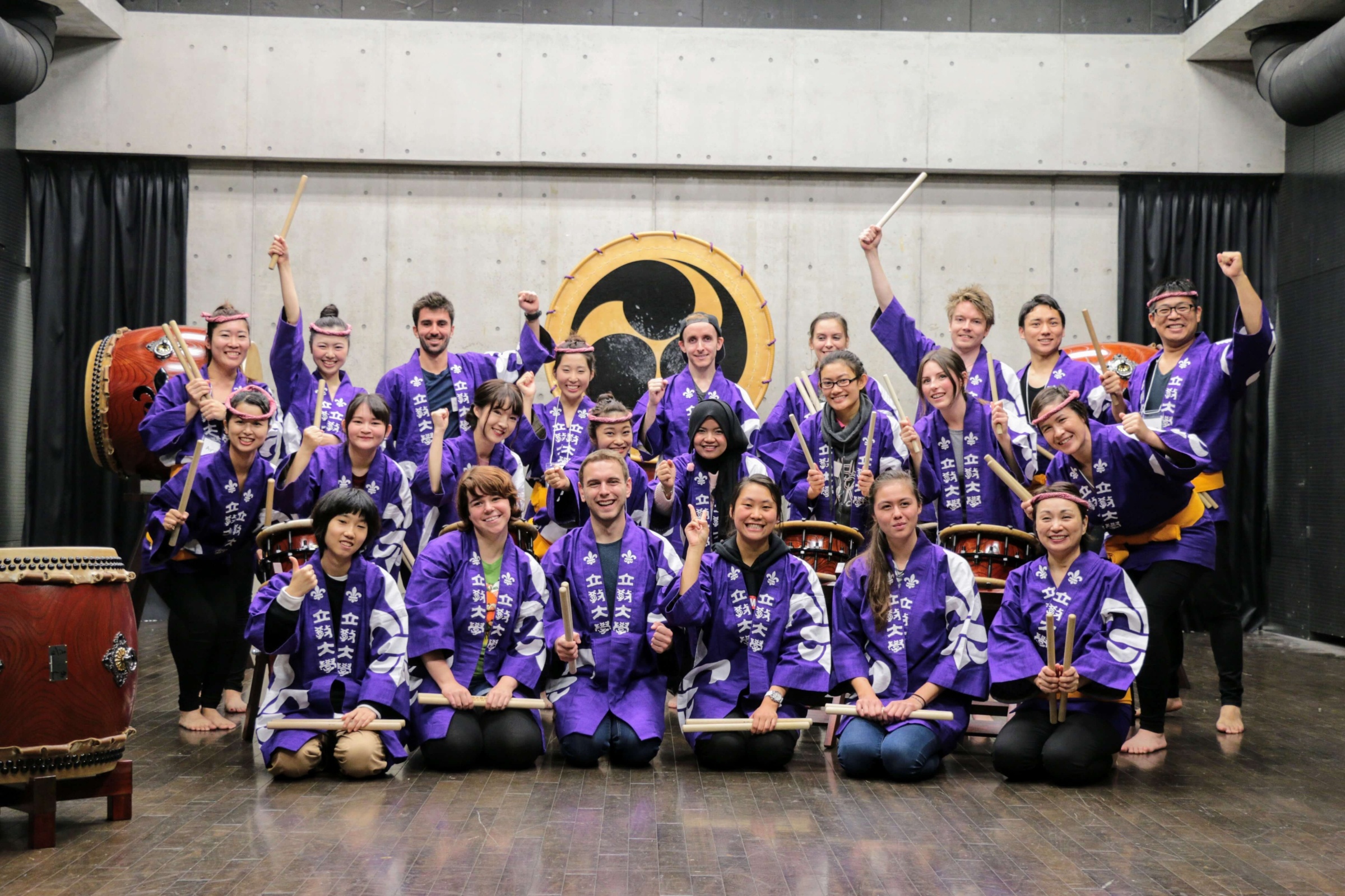 International students and Wadaiko Project members who participated in the wadaiko drum workshop.