Use Global Lounge to your advantage
May 01, 2020
OVERVIEW
The Global Lounge was opened in 2014 on the Ikebukuro and Niiza campuses with the aim of developing students' attitudes and mindsets as global citizens capable of working with people who have different values.
The Global Lounge hosts about 100 events a year mainly to promote international exchanges and studying abroad. These events include talks by international students at Rikkyo University on their native cultures; hands-on workshops on Japanese and foreign cultures; international exchange bus tours; and guidance on the university's programs for studying abroad and language tests such as IELTS™ and TOEFL®.

The Global Lounge hosts events in a relaxed atmosphere to encourage Japanese students to consider studying abroad and support those keen to interact with international students, who are growing in number at Rikkyo University.

[Locations]
Ikebukuro Campus: M2, McKim Hall (Building No. 15)
Niiza Campus: 1F, Building No. 8
International exchange
Some events promote interaction between Japanese and international students:
World Cafe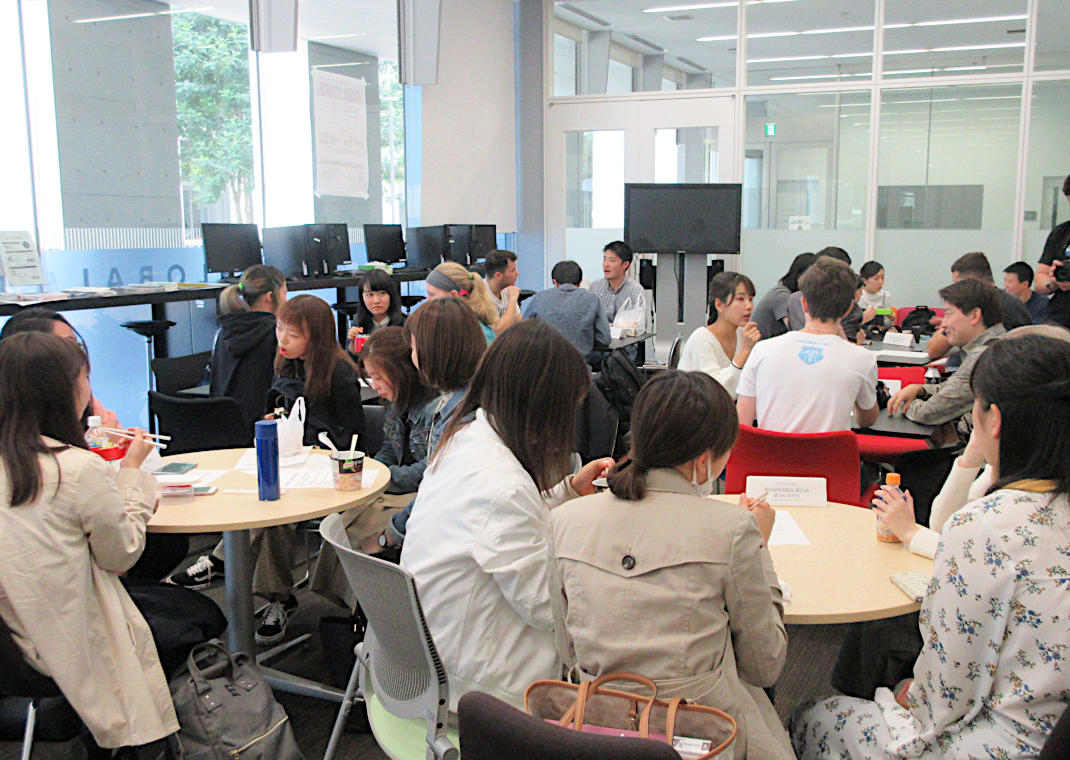 Participants discuss a diverse range of topics, such as food sold at convenience stores and the World Cup.
Japanese students chat with international students during lunchtime at tables, each for a different foreign language including English, French, Spanish, German, Chinese and Korean.
This program helps participants learn foreign languages and about each other's cultures and values.
Country Festa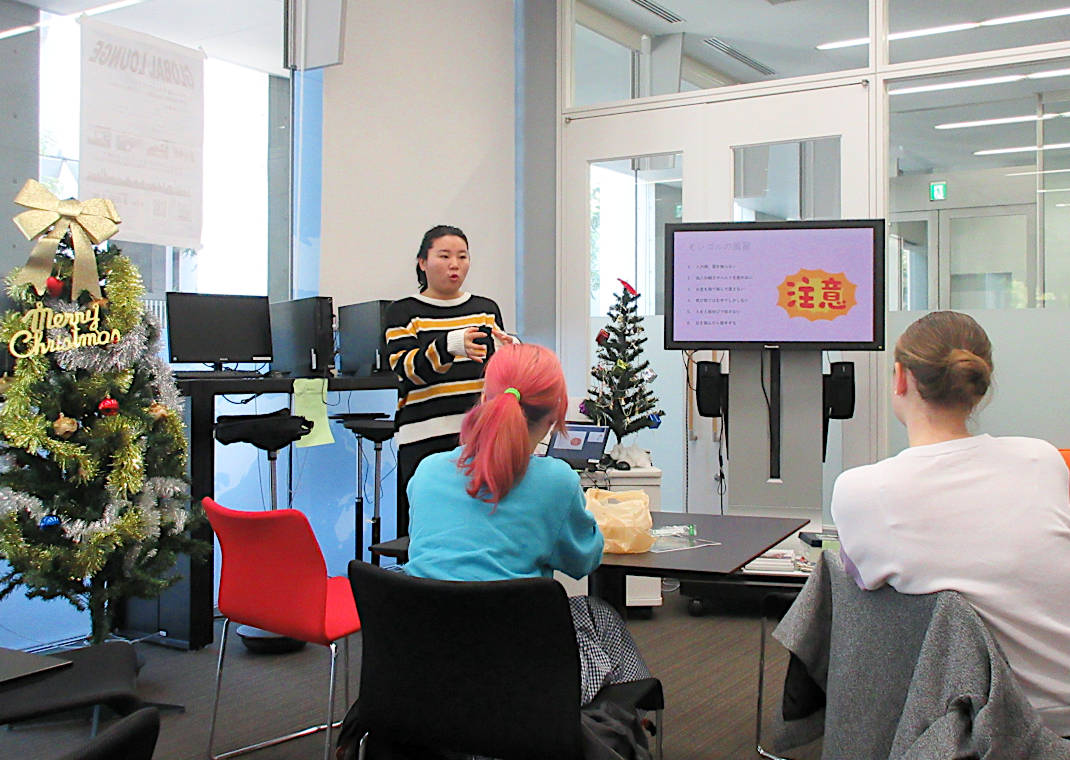 A Mongolian student gives a presentation about her homeland.
International students introduce their home countries and territories in this program, which deepens understanding of different cultures and explains customs known only by local people.
Cross-cultural exchange events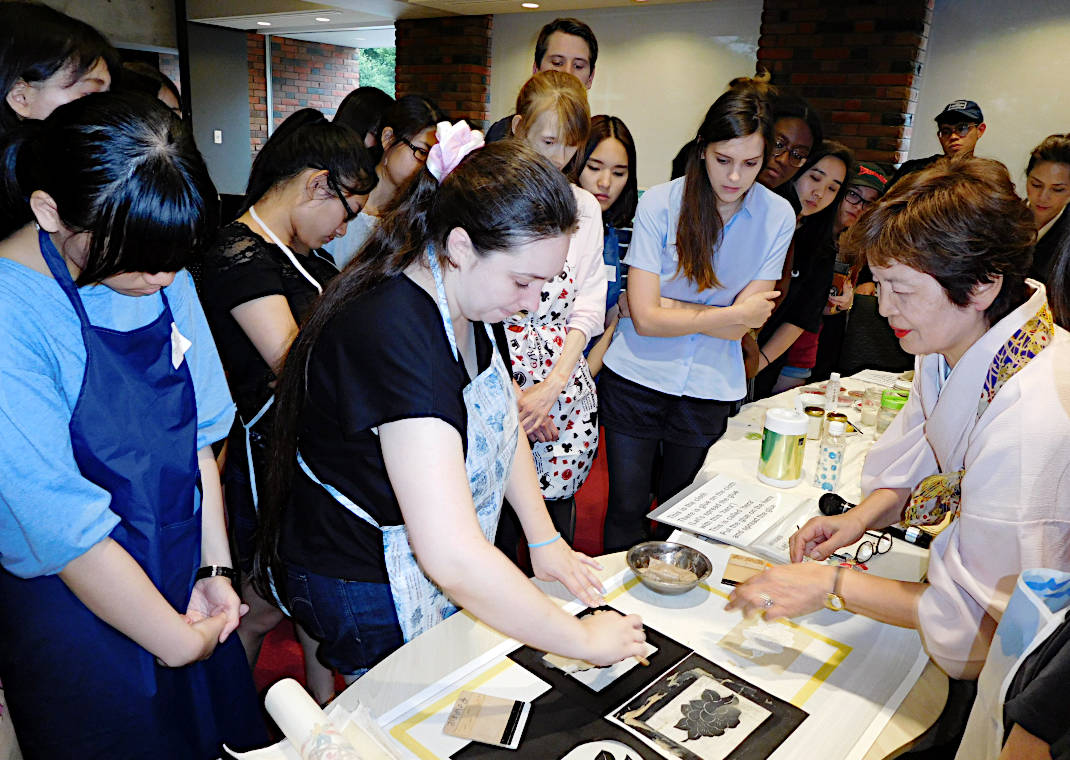 Guest artists took part in a workshop on dyeing.
Japanese and international students experience Japanese culture together at workshops, international exchange bus tours and other events.

June 3-7, 2019
International Exchange & Authentic Japanese Culture Week gave Japanese and international students chances to exchange and experience Japanese culture together.
Encouraging students to study abroad
The Global Lounge has a permanent service desk with information about studying abroad. It also frequently holds sessions given by students who have studied abroad and educational institutions in various countries.
Guidance on studying abroad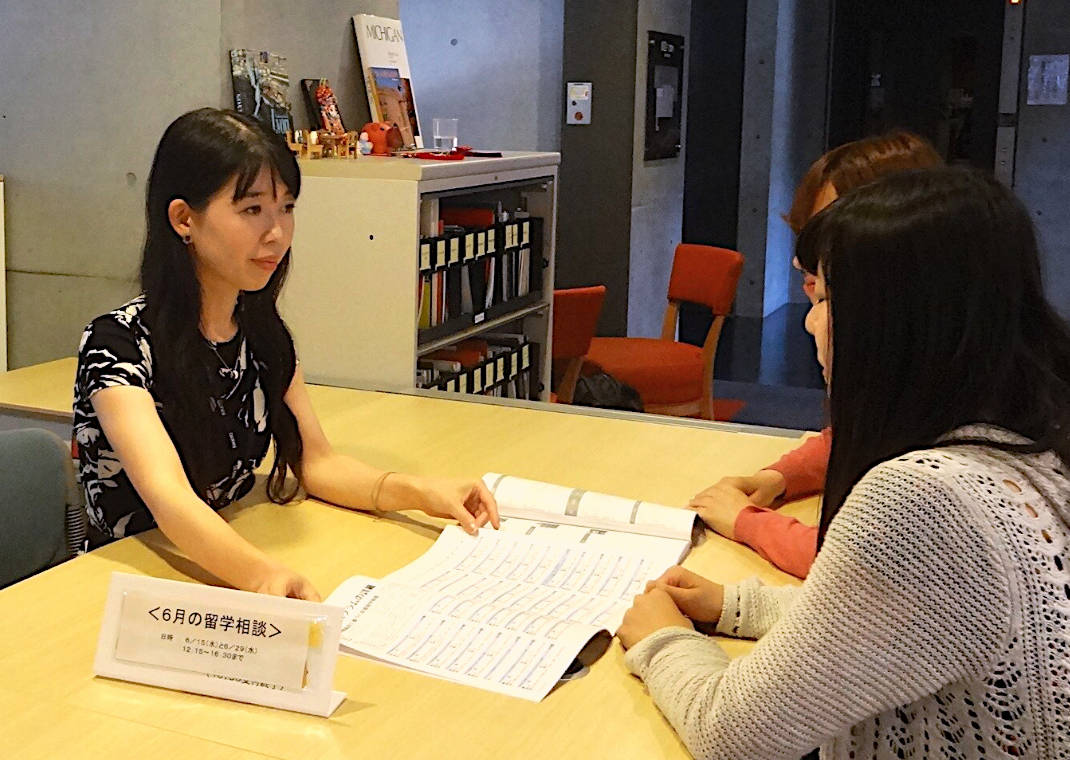 The Global Lounge has a consultation section on overseas study programs organized by Rikkyo University and provides support to students considering participating in these programs. The staff provide information to students undecided about where and what to study and who have become interested in studying overseas after attending events at the Global Lounge, and to students who have concrete plans to study abroad.

Workshop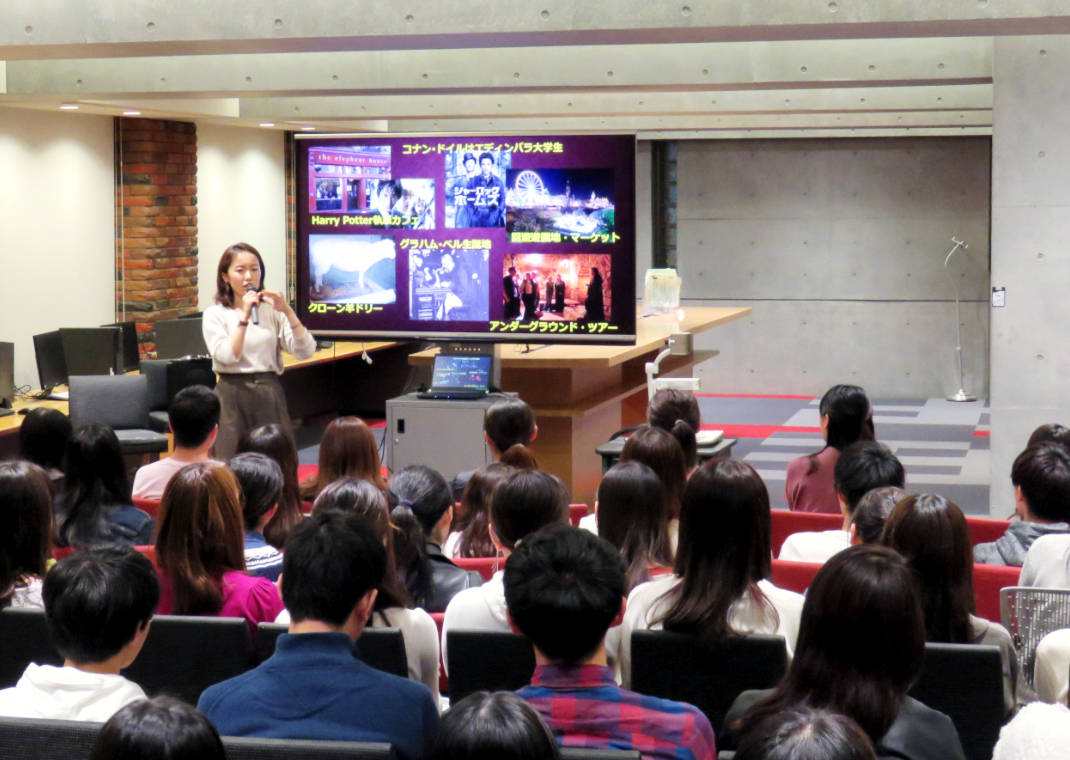 A graduate talks at a lecture on studying abroad and career development.
The Global Lounge hosts lecture meetings by students who have studied abroad. Attendees can hear these students' experiences and get valuable advice.

Sessions about studying abroad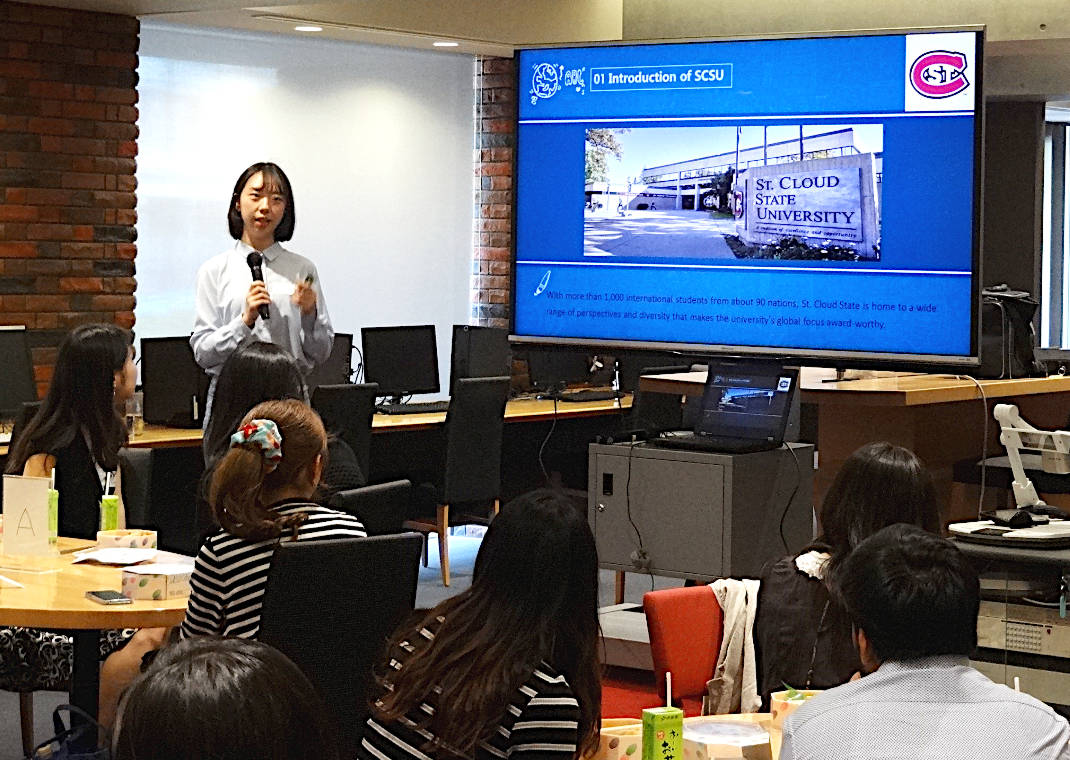 An international student on an exchange program introduces her alma mater to attendees.
Government officials and partner educational institutions of various foreign countries and territories as well as specialists on studying abroad provide information and hold panel discussions.

May 13-17
Study Abroad Week was held to encourage students to study overseas.

* Photos are from events held in the 2018 academic year.
* The content of this article was correct as of the time of writing.