Sep 29, 2020PRESS RELEASE
Toida assumes post as new Rikkyo Educational Corporation board chairperson
Keyword:INFORMATION
OBJECTIVE.
Rikkyo Educational Corporation appointed Kazuhiko Toida as the new chairperson of the Board of Trustees at the board's meeting on September 25, 2020. His term began immediately to July 31, 2022, the remaining term that former board chairperson Noriyoshi Shiraishi was to serve.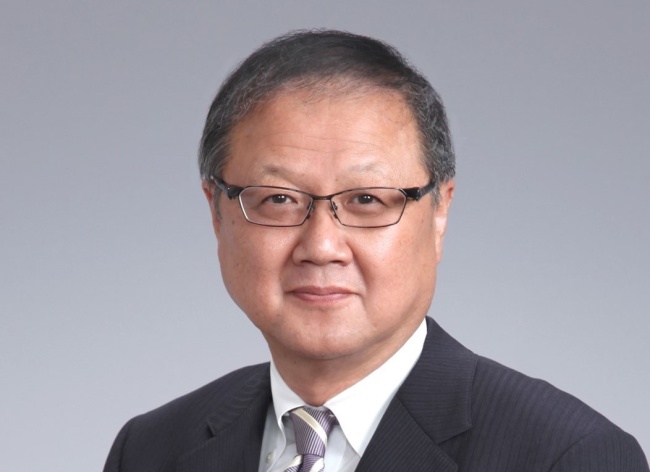 Profile of Kazuhiko Toida:
Born July 2, 1952, in Fukushima Prefecture. (age 68)
Graduated from Rikkyo University's College of Economics in 1975. Entered Nissan Motor Corporation the same year. Promoted to Nissan senior vice president in 2001. Became Faltec Co., Ltd. representative director, president and chief executive officer (CEO) in 2010. Assumed post as chairman of the company in April 2017. Assigned as an advisor in July 2017. Became a Board of Trustees member of Rikkyo Educational Corporation in April 2018. Also became an Executive Board member in the same month.
Brief biography
March 1975 Graduated from Rikkyo University College of Economics
April 1975 Entered Nissan Motor Corporation
July 1999 Promoted to general manager of the domestic parts department of the parts business division.
April 2001 to March 2005 Served as senior vice president (SVP) for global aftersales
April 2005 to March 2009 Served as SVP for marketing and sales for Japan. Chairman of Management Committee-Dealer.
April 2009 to March 2010 Served as Faltec Co., Ltd. director, vice president and director, chairman of Altia Co., Ltd.
April 2010 to March 2017 Served as Faltec Co., Ltd representative director, president, CEO
April 2017 to May 2017 Served as Faltec representative director, chairman
June 2017 to March 2018 Served as Faltec Co. advisor
April 2018 Rikkyo Educational Corporation Board of Trustees member (to present)
April 2018 Rikkyo Educational Corporation Executive Board member
COMMENT
【Comments on assuming the post】
I assumed the Board of Trustees chairperson post on September 25, 2020, taking over the role from Noriyoshi Shiraishi, who passed away in August this year in the middle of his term of office. I will strive to contribute to the development of Rikkyo Educational Corporation, which will mark the 150th anniversary in 2024 of its founding, by firmly supporting the education environment, research and study for all schools under the corporation during the COVID-19 pandemic.