Sep 10, 2020
Rikkyo rises up THE World University Rankings
Keyword:INFORMATION
OBJECTIVE.
Rikkyo University climbed up five to tie for 21st place among Asian universities in the World University Rankings for 2021, released September 12 by British journal Times Higher Education (THE).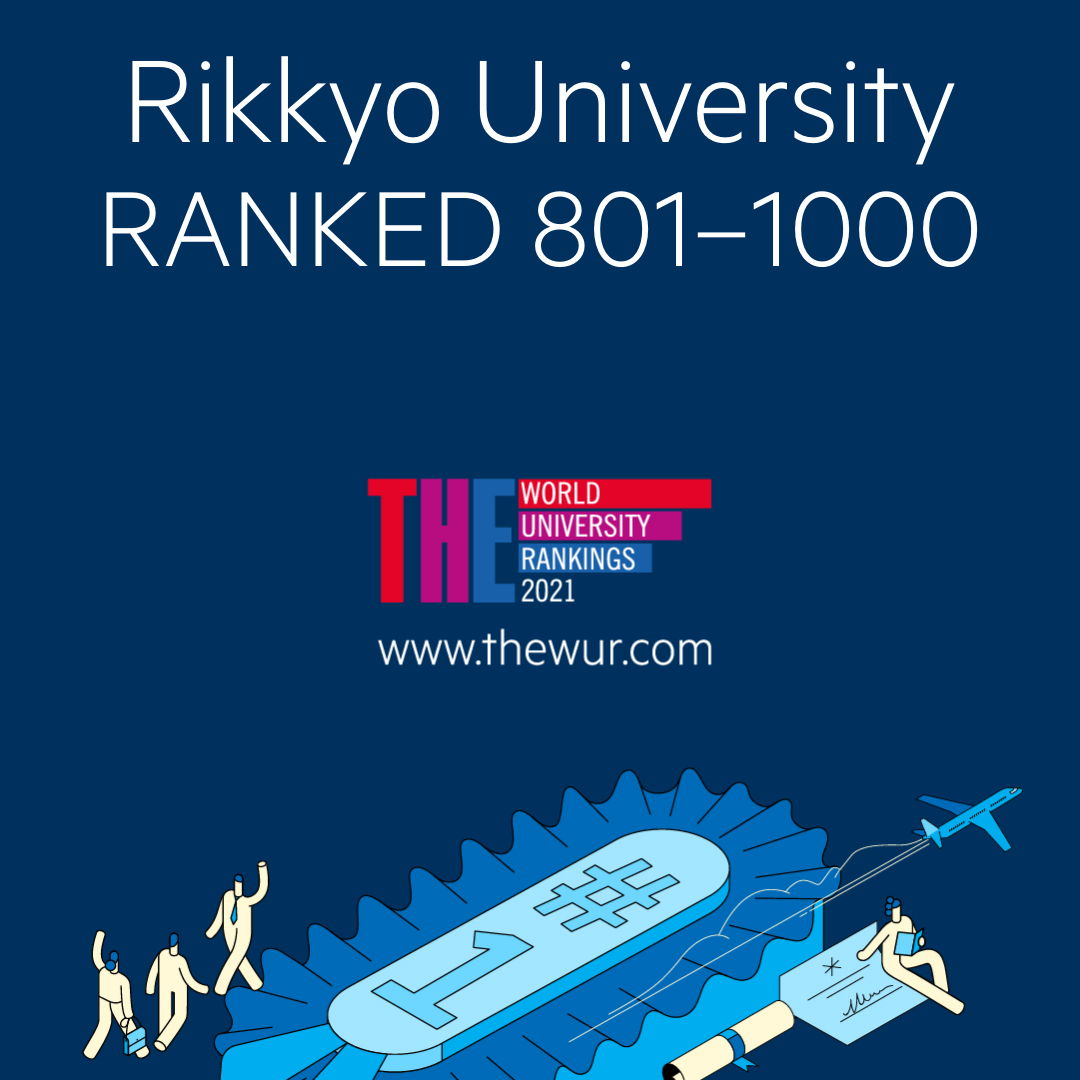 The THE World University Rankings 2021 covers more than 1,500 universities across the world and ranks them based on their scores in the five metrics of teaching, research, citations, international outlook and industry income.
In the latest publication Rikkyo received a high score in the international outlook metric, once again rating as third-highest among Japanese universities as it did in 2020, and first among private universities. The metric consists of three indicators: the proportions of international students and international staff, and international collaboration in writing academic articles.
For the rankings' academic year 2021 edition, the number of Japanese universities included increased by six from last year to 116 schools.
Rikkyo achieved its position despite having no medicine-related departments, in contrast with most of the highly ranked schools. The university has been sharing its data for the rankings since 2018.
Overall rankings Tied for the 801-1,000th place.

Domestic rankings Tied for the 21st place.
| Rankings | Name of university |
| --- | --- |
| 36 | University of Tokyo |
| 54 | Kyoto University |
| 601-800 | Keio University |
| 801-1000 | Kindai University |
| 801-1000 | ★Rikkyo University |
| 801-1000 | Waseda University |
| 1000+ | Aoyama Gakuin University |
| 1000+ | Chuo University |
| 1000+ | Doshisha University |
| 1000+ | Hosei University |
| 1000+ | Kansai University |
| 1000+ | Kwansei Gakuin University |
| 1000+ | Meiji University |
| 1000+ | Ochanomizu University |
| 1000+ | Ritsumeikan University |
| 1000+ | Sophia University |
| 1000+ | Tokyo University of Science |
| 1000+ | Yokohama National University |
(The above chart is an excerpt from the THE World University Rankings 2021)