Oct 28, 2019
Brazilian lecture held for the 2020 Tokyo Games
Keyword:INFORMATION
OBJECTIVE.
Rikkyo University held a series of four lecture sessions on Niiza Campus from June 5 under the title, "Brazilian Lecture: Let's Receive the Brazilian National Delegation with Warm Hospitality in 2020!" for its students, staff and faculty members. About 40 people attended the lecture taught by Gustavo Ramos, a coordinator for international relations at the Niiza municipal government to learn Brazilian culture and the Portuguese language.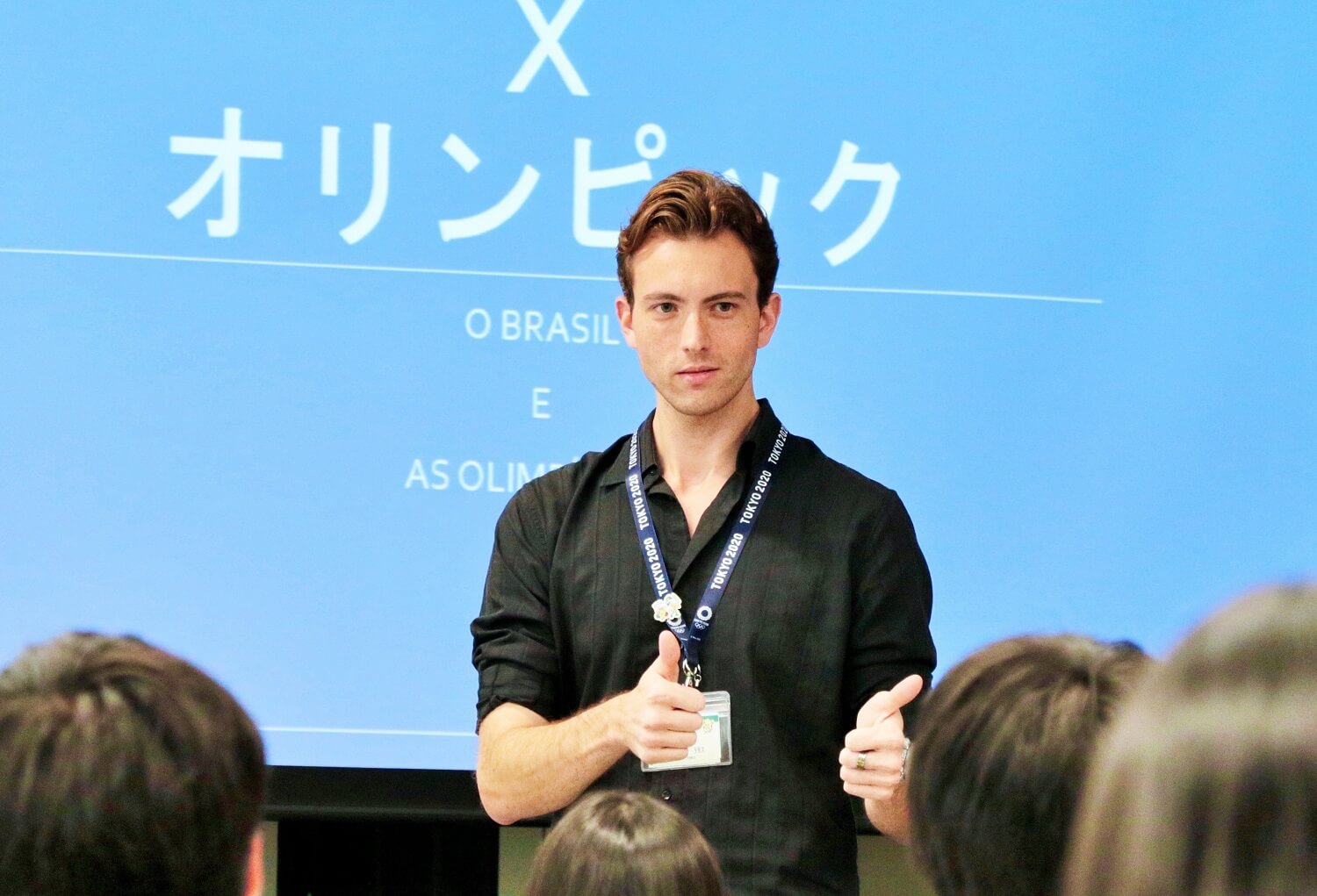 Gustavo Ramos, a coordinator for international relations at the Niiza municipal government.
Rikko Gakuin, which operates Rikkyo University and other educational institutions, and the City of Niiza, Saitama Prefecture, have offered venues for training camps for the delegation of the Federative Republic of Brazil before the Tokyo Olympic and Paralympic Games open. The lecture was aimed at preparing its students, staff and faculty members to receive the delegation with warm hospitality. The event was co-organized by the university's Tokyo Olympic and Paralympic Project and the Niiza municipal government.

Ramos, a Brazilian, is versed in Japanese as he studied in Japan. During the lecture, the participants first learned Brazil's history, geography and culture, after which they practiced how to express greetings in Portuguese and introduce themselves. Moreover, they were divided into groups to practice how to guide the Brazilian people to a location they wish to travel to. In the last lecture session, Ramos explained the unique cheering style of Brazilians as well as how to cheer in Portuguese, occasionally using videos. "I want Japanese people to get to know Brazil more," Ramos enthusiastically told the participants. "If you can cheer for Brazil with Brazilian people, the 2020 Tokyo Games will be much more enjoyable." The participants, attentively — and occasionally in all smiles — listened to Ramos' lecture, which was rife with humor and interesting episodes.
Nearly 100 Brazilian athletes — of field and track, karate, wrestling and other events — will visit sports facilities on the Niiza Campus and elsewhere in the city for training before the Brazilian delegation enters the Olympic Village. One of the participants said, "I want to proactively communicate with Brazilian people using the Portuguese expressions I have just learned," while another said, "I want to deepen my knowledge about Brazil."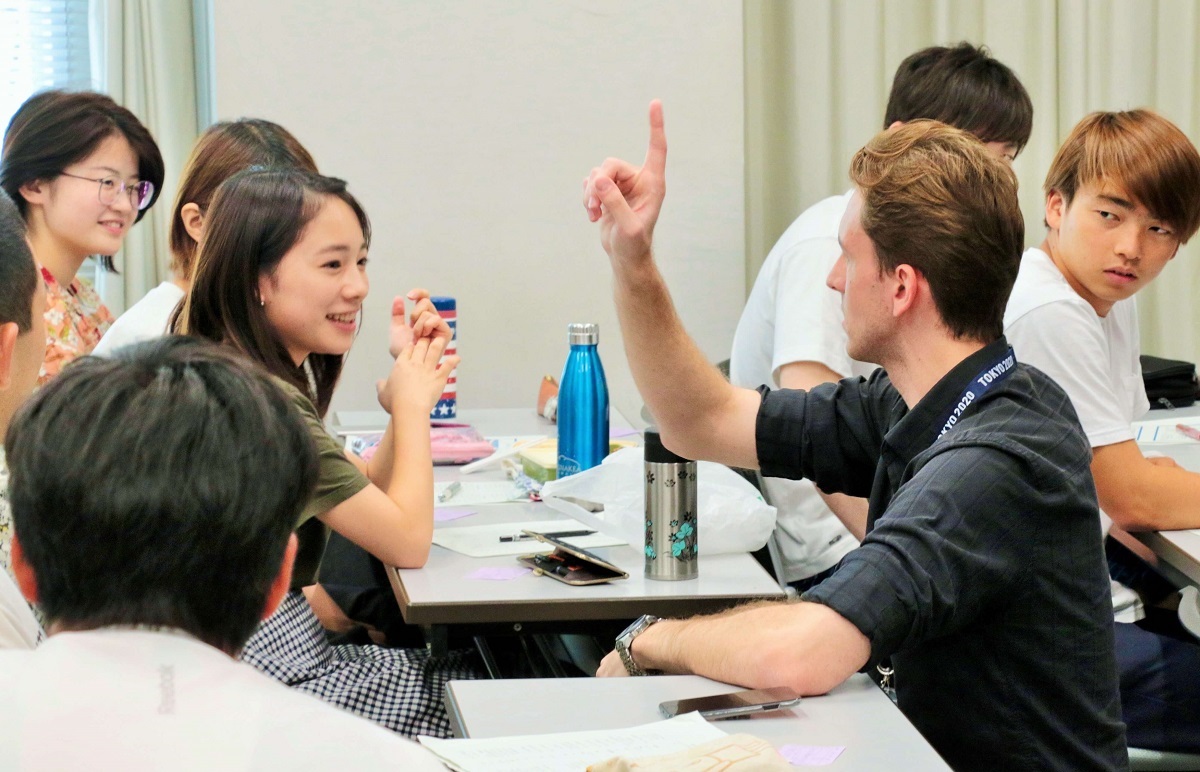 Ramos teaches Portuguese to participants one-on-one.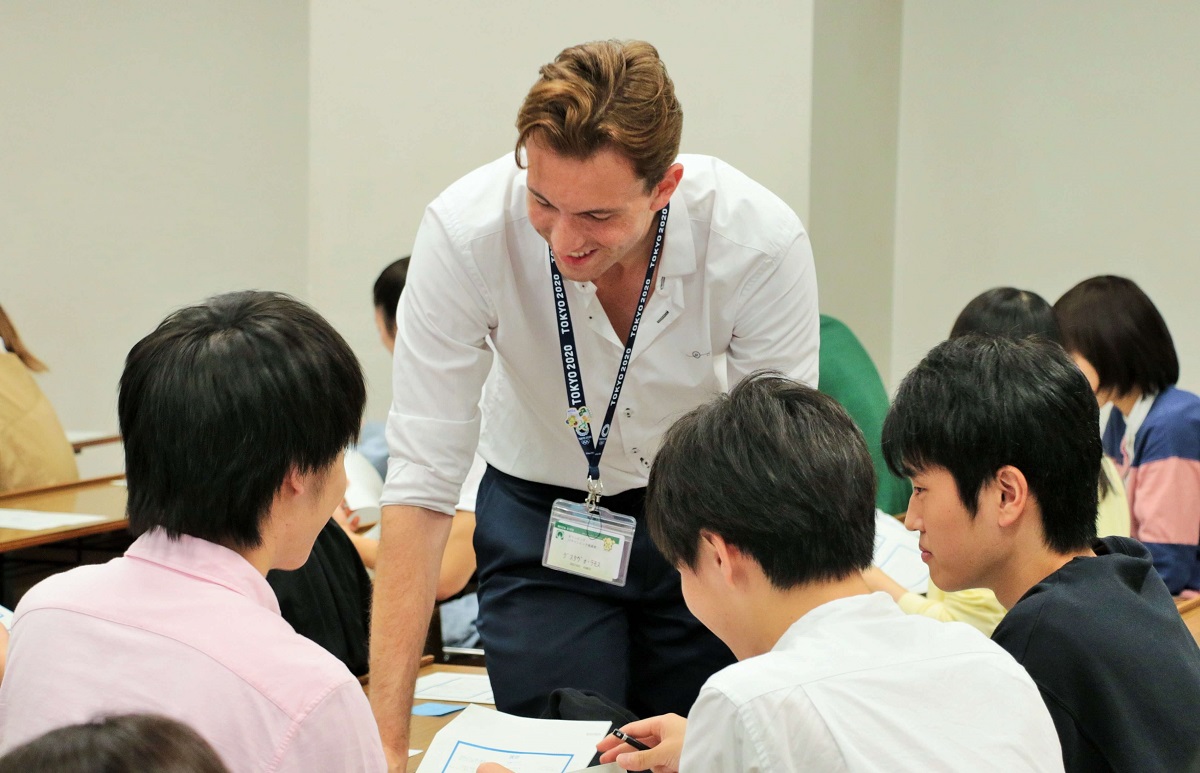 The participants group into teams to practice Portuguese.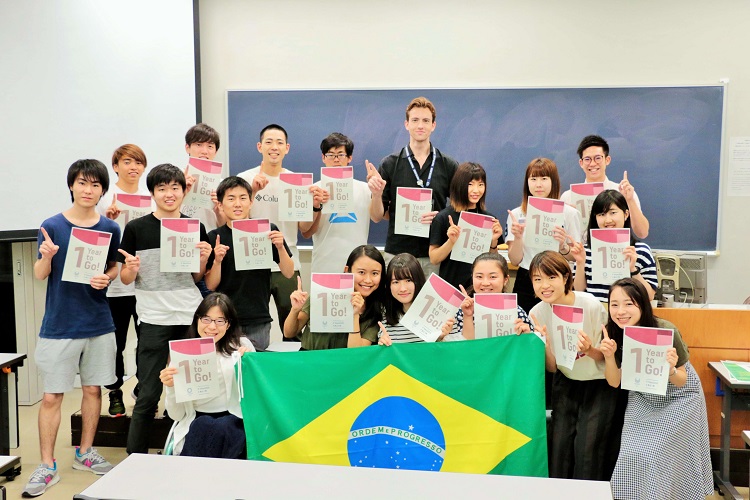 All participants of the last lecture session pose for a photo. The 2020 Tokyo Games is about one year away.
Tokyo Olympic and Paralympic Project
This is the university's project on the occasion of the Games to promote educational and research activities for boosting cultural exchanges with a wide variety of people, ensuring students' mental and physical health and providing a good environment for students to live with vigor. These activities are aimed at boosting the university's sports performances, supporting the Tokyo Games through the dispatch of interpreters and volunteers, fostering volunteers for the sports for the disabled and providing scientific support to competitive sports, among others.

>>Tokyo Olympic and Paralympic Project