Oct 03, 2019
Marathon swimmers from Brazil hold training session; Brazilian team coach gives a lecture
Keyword:INFORMATION
OBJECTIVE.
Marathon swimmers from Brazil held a training session on the Niiza Campus from July 2 to July 9 while the Brazilian coach took the rostrum as a guest lecturer during a class.
Rikkyo Gakuin, which manages Rikkyo University and other educational institutions, is one of the pre-games training campsites for Olympic athletes from the Federative Republic of Brazil (hereinafter referred to as the Brazilian team). This institution extended its facilities as a pre-games training camp for the 18th FINA World Aquatics Championships, which was held from July 12 to July 28 in Gwangju, South Korea. The members of the Brazilian swimming team (6 swimmers and 10 staff members) trained at the St. Paul's Aquatic Center on Niiza Campus for a marathon swim.

Marathon swimming is a long-distance race, which is held in open water such as a sea, a river, and a lake. Open-water swimming that exceeds the distance of 10km is known as marathon swimming.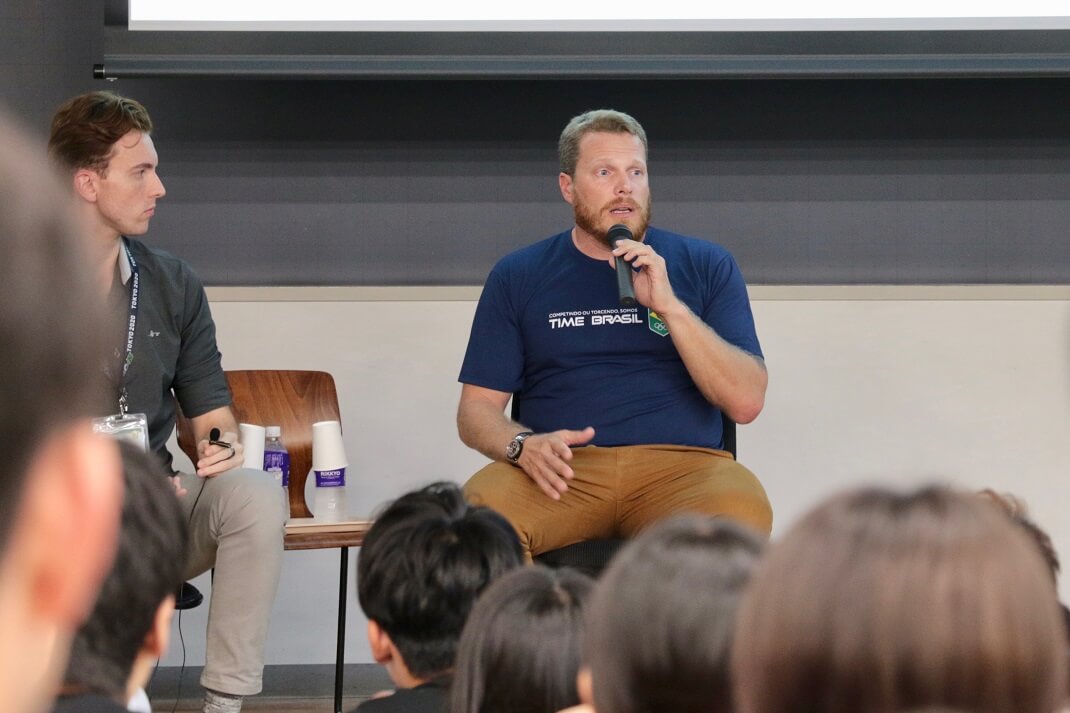 The Brazilian team's coach, Fernando Possenti, talks about marathon swimming.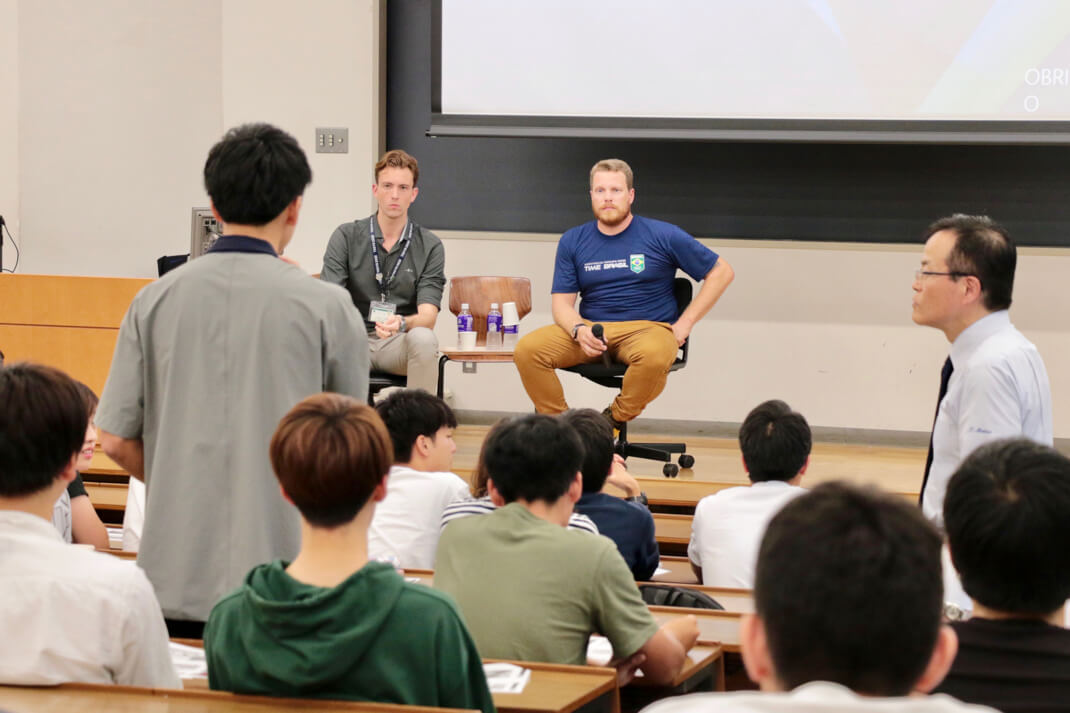 Scenes from the question-and-answer session.
On July 8, in the College of Community and Human Services, Fernando Possenti, the head coach of the Brazilian team, took the rostrum as a guest lecturer in the "Introduction to Sport and Wellness" class. Approximately 110 freshmen are part of this class, which focuses on studying the development and specific methodology of supporting and rallying in the context of sports and athletes.

Possenti explained the rules of marathon swimming and the fascination surrounding it, as marathon swimming is relatively unknown in Japan. Furthermore, he talked about the current state of this sport and the challenges it faces in Brazil, also discussing the prospects and expectations for the 2020 Summer Olympics using photos and videos. He said that he hoped to garner support from the wonderful facilities at Rikkyo. The students conveyed their eagerness, saying that they would start working now to be able to support the Brazilian team.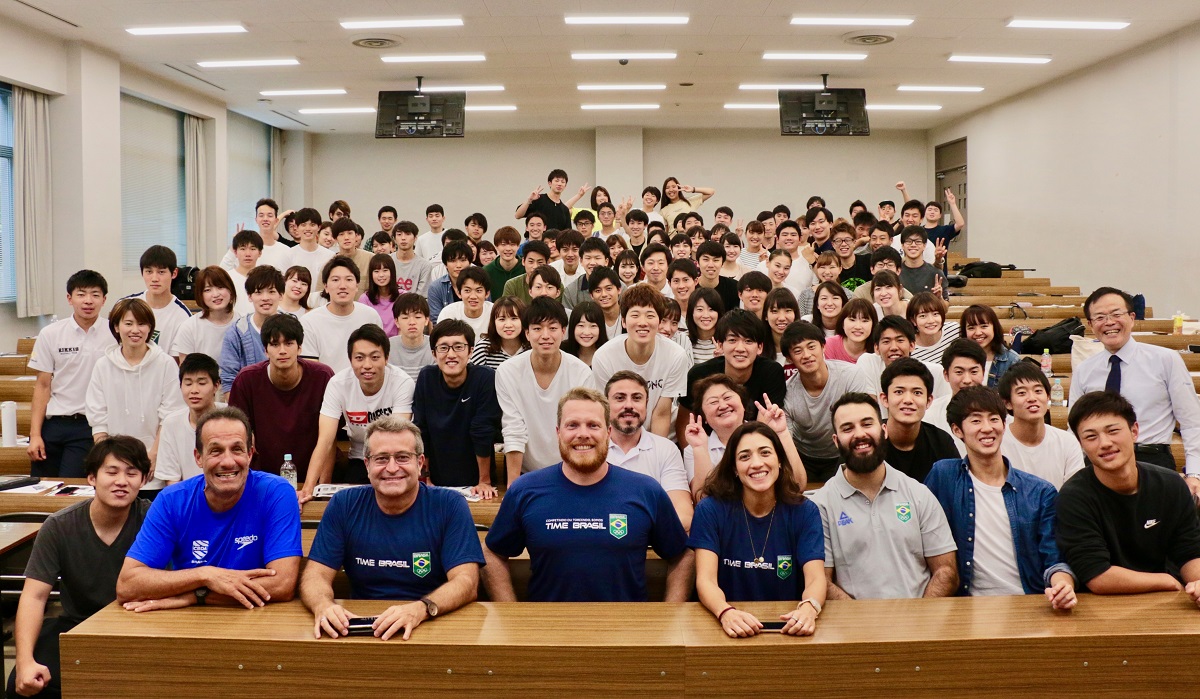 Group photo of the coaches and students
At the 18th FINA World Championships, Ana Marcela Cunha won both the women's 5km and 25km competitions. She also placed fifth in the 10km event, qualifying for the 2020 Tokyo Olympics.

Ana Marcela has won a total of 11 medals (5 gold, 2 silver, 4 bronze) at the world championships, including this year's games, making her the most medal-winning marathon swimmer.