Oct 03, 2019
US high school students visit Rikkyo University on the AIG High School Diplomats Japan scholarship program
Keyword:INFORMATION
OBJECTIVE.
20 U.S. high school students, who were competitively selected to participate in the AIG High School Diplomats Japan scholarship program, paid a visit to the Ikebukuro Campus on July 22 in order to interact with the faculty and students of Rikkyo University.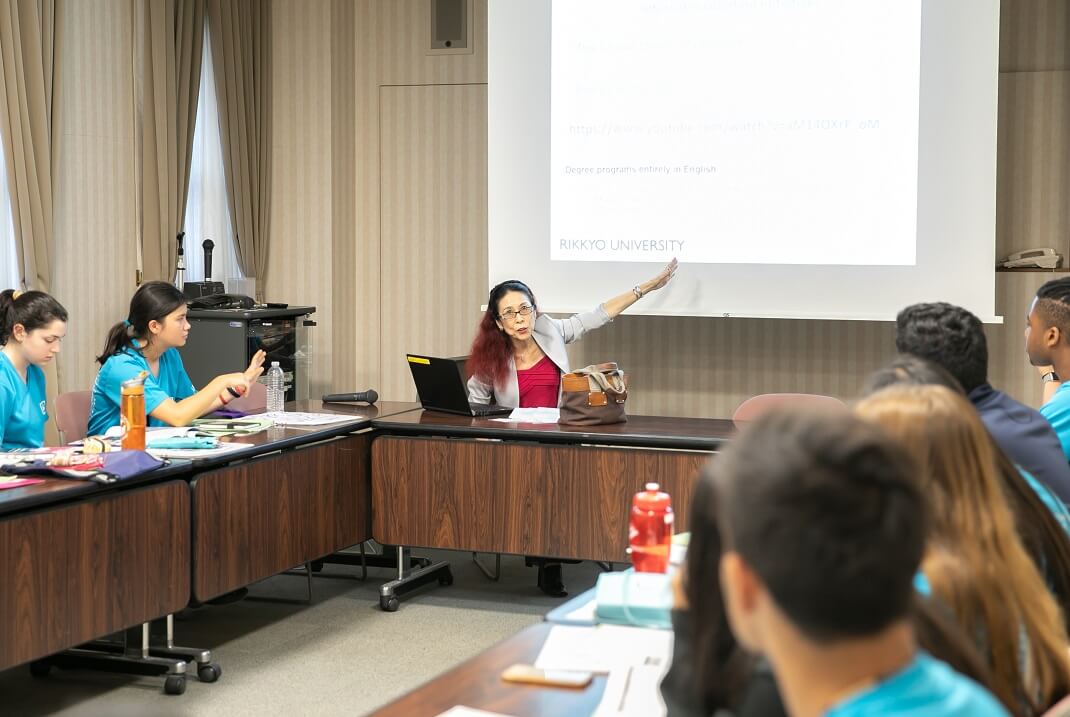 The AIG High School Diplomat Japan scholarship program, which began in 1994 and is now in its 26th year, is sponsored by AIG Insurance Company (now AIG Japan) and the Freeman Foundation. In order to promote a better understanding of Japan, the U.S. students visited the Tokyo Metropolitan Government, major Japanese companies and cultural facilities as well as the U.S. Embassy in Tokyo. As a destination of their visit for Japanese University, they decided on Rikkyo University to study internationalization at university in Japan.

Professor Nobuko Ikeda, Vice President for International Advancement and Director of the Organization for Global Initiatives, gave them a presentation about Rikkyo University and Japan-US educational system in Japan and the United States ,stressing that Rikkyo University were established by a missionary of the American Episcopal Church , having a profound historical connection with the United States. Professor Ikeda also explained Rikkyo University's efforts toward promoting international education as one of the Top Global Universities and the differences of educational system between Japan and the United States from the viewpoint of students.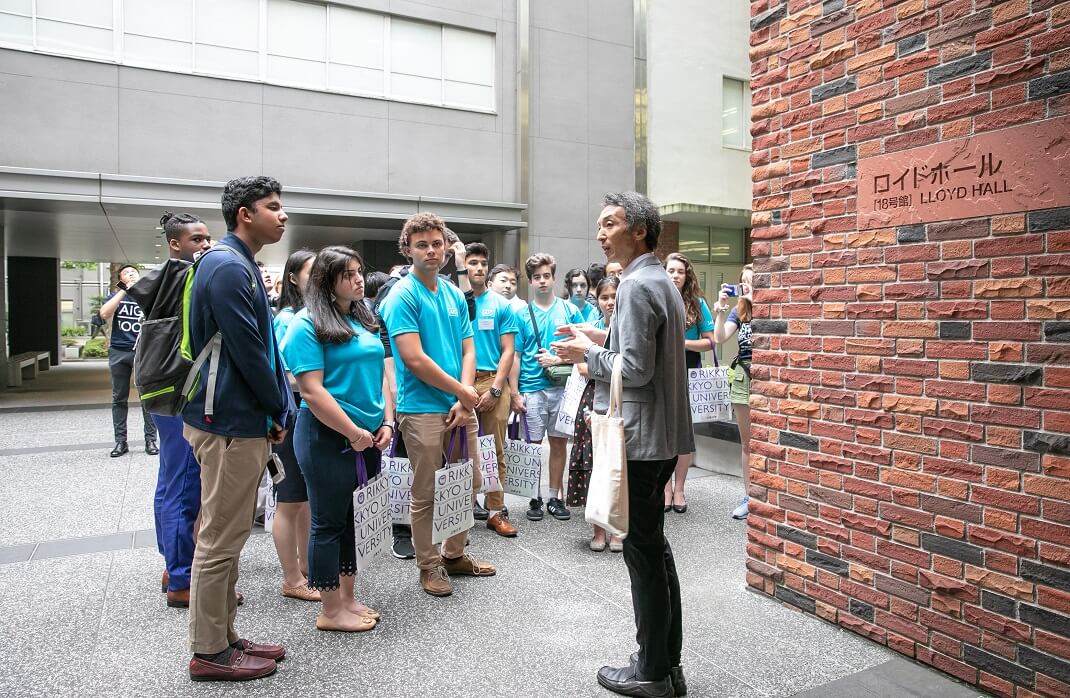 Afterwards, the students were given a campus tour and, later moved to the Global Lounge, where they had a networking session with Rikkyo students. In the session, the students, who were divided into several groups, introduced themselves and exchanged their views on the educational and cultural differences between Japan and the United States. 20international exchange students from Rikkyo's partner universities and domestic students also participated in the session.

In closing, all the participants took pictures together. Throughout the visit, the students were in a relaxed atmosphere.