Oct 12, 2018
French award bestowed on Professor Nao Sawada
Keyword:INFORMATION
OBJECTIVE.
Professor Nao Sawada of Rikkyo University's College of Arts received the Chevalier de l'Ordre des Palmes Académiques, a national order France bestows to distinguished academics, in January 2018. The bestowment ceremony was held at the official residence of France's ambassador to Japan on June 20. Professor Sawada teaches French literature in the college's Department of Letters.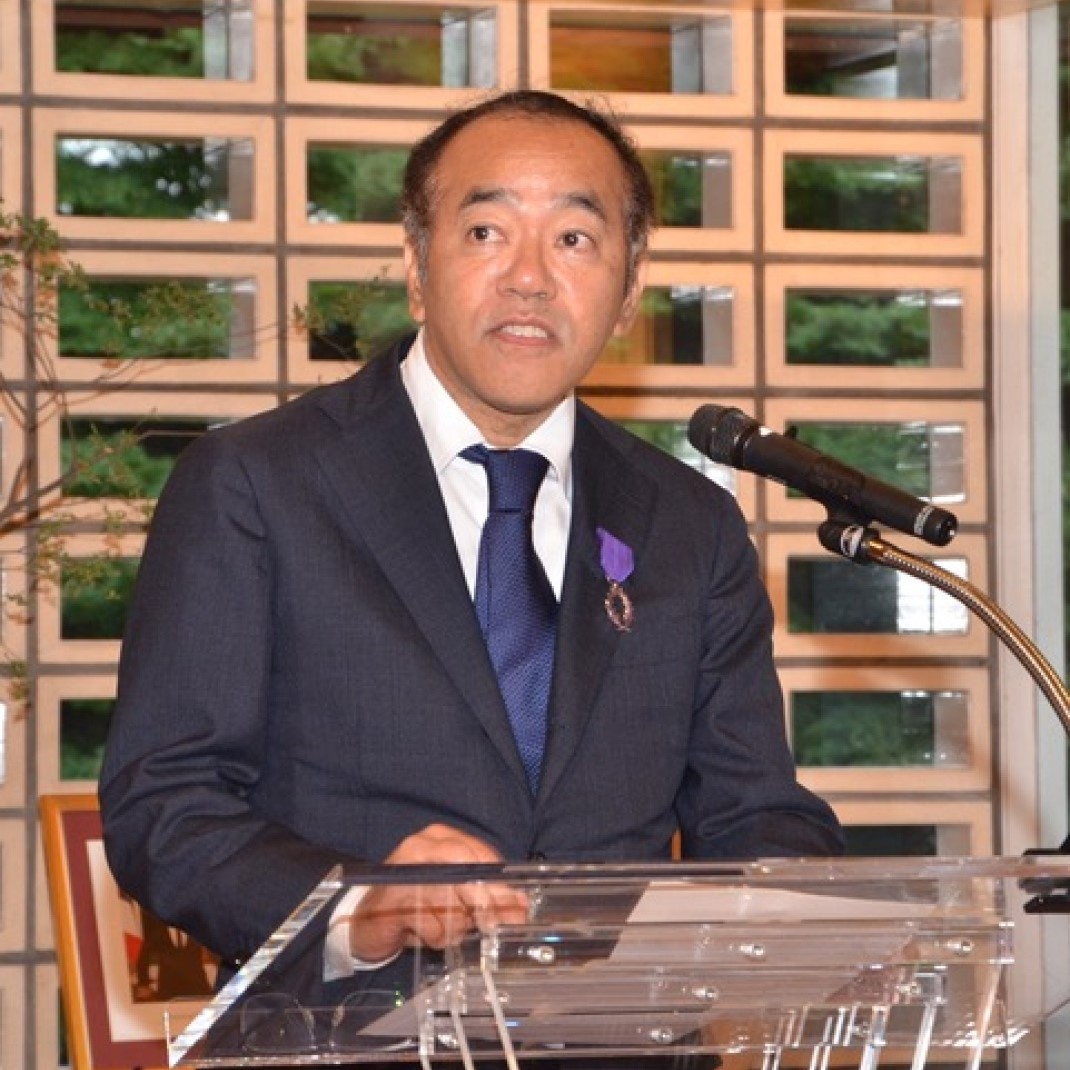 The order was established by Napoleon Bonaparte in 1808 for educators with outstanding records in higher and other levels of education in general. In particular, recipients include those who proactively introduce French language education and academic works to Japan or contribute to cultural exchanges between Japan and France. Professor Sawada received the order for his many years of study on French literature and thought as well as for his efforts to propagate French culture in Japan.

At the bestowment ceremony, French Ambassador to Japan Laurent Pic delivered a congratulatory speech before bestowing the order on Professor Sawada, who later made a speech in kind. Tetsuya Shiokawa, a member of the Japan Academy, proposed a toast to kick off a banquet.