Jul 19, 2018
Study abroad information sessions and poster exhibitions held
Keyword:INFORMATION
OBJECTIVE.
The International Office held information sessions on studying abroad and exhibitions of posters made by Rikkyo University students who are currently studying at overseas partner universities to introduce their host institutions. These events were part of a program aimed at raising awareness of overseas study, mainly among new students. The information sessions were held for the first time last academic year, and this year was the first time for the poster exhibitions to be held. The purpose of these events was not only to provide students with information on studying abroad, but to raise awareness about overseas study.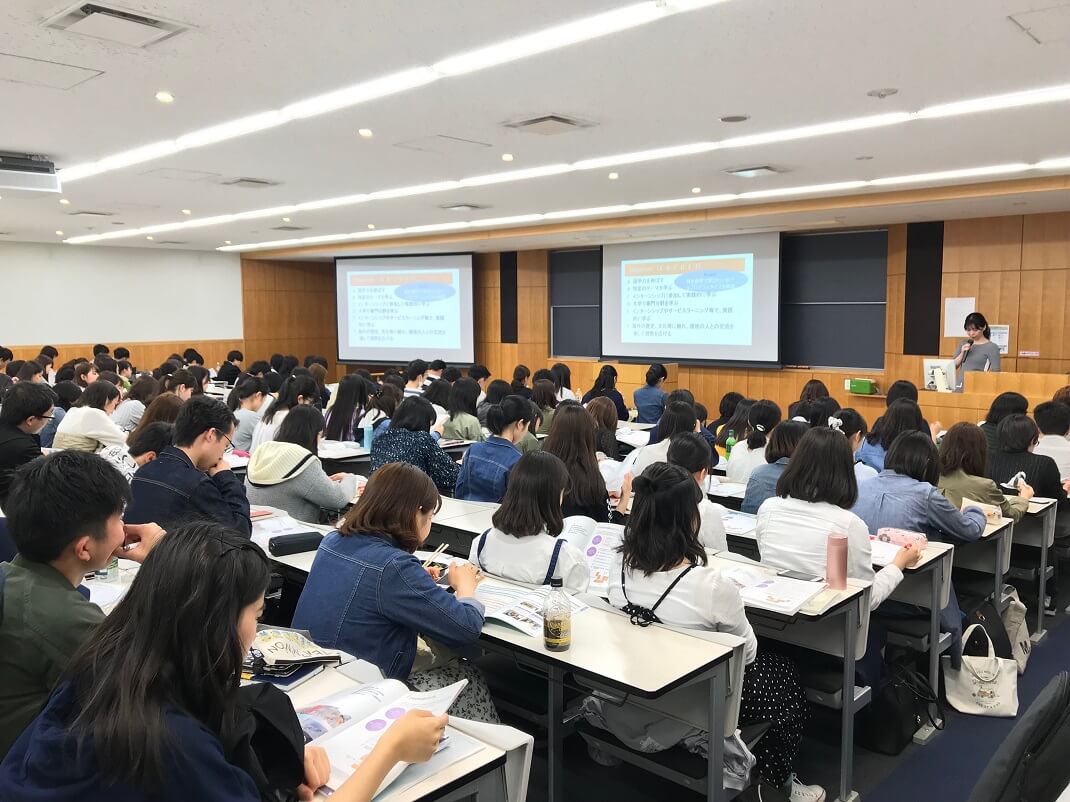 An information session on studying abroad
Rikkyo University's "Rikkyo Global 24" internationalization strategy has been selected to be part of the Ministry of Education, Culture, Sports, Science and Technology's Top Global University Project. The strategy, which was announced in May 2014, aims to ensure that all graduates have international experience by 2024. In the 2017 academic year, about 1,300 students experienced international study, which includes those taking part in extracurricular programs.

The study abroad information sessions are intended to inform new students about the wide variety of study abroad programs available at Rikkyo University, which include long- and short-term programs, as well as academic and practical programs. A total of four sessions were held on both campuses this April, with about 600 new students taking part, double the number from the first sessions last year. At the sessions, students were given guidance on the types of programs they may pursue, provided with pointers to follow when considering overseas study, and told how to make best use of the Global Lounges on both campuses. The new students who attended listened raptly.

An information session on studying abroad
Exhibitions of posters made by Rikkyo students introducing Rikkyo University's overseas partner universities were held for the first time this academic year. About 50 students who are currently studying abroad exhibited posters introducing their home universities. The idea is to have students use their own words to describe the appeal of their host universities and countries, to provide hints on what studying abroad and the partner schools would be like. The exhibitions were held from April 24 to May 25 in the first-floor lobby of Building No. 11 at the Ikebukuro campus and for about two weeks in mid-May in front of the Maruzen store at the Niiza campus.

Starting in May, the International Office is planning a number of events to support overseas study by current students, including holding Global Weeks, events at the Global Lounges, and information sessions about outbound study abroad programs.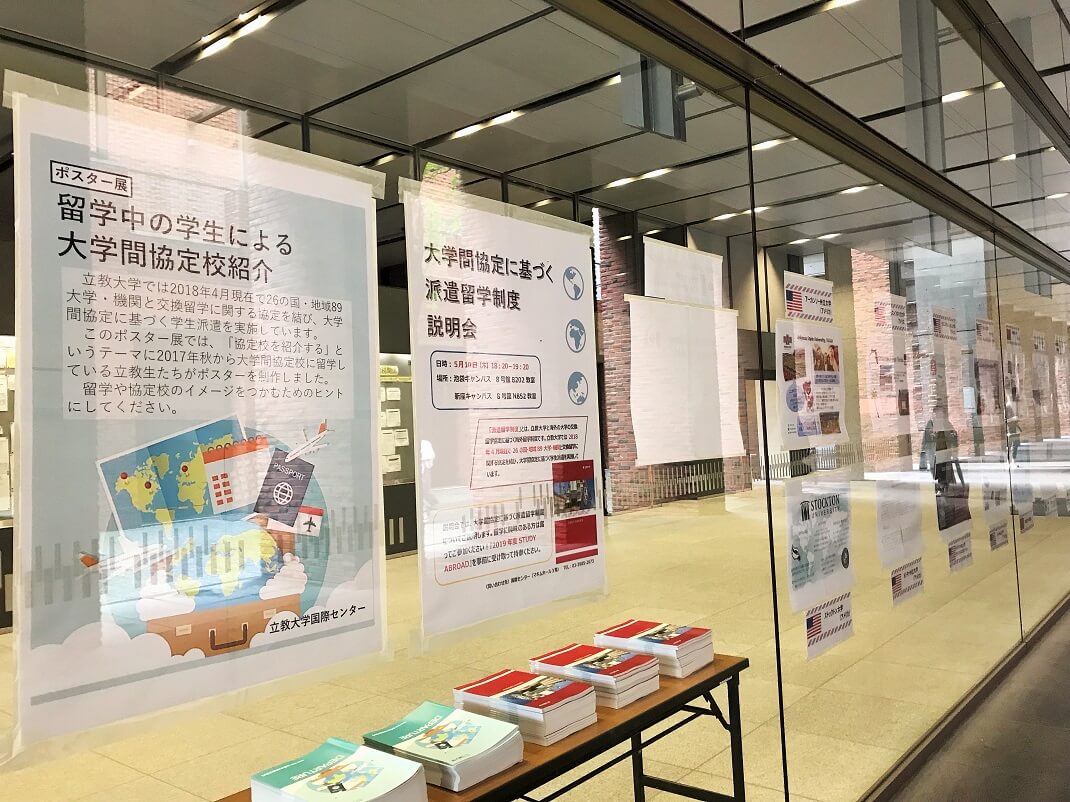 The poster exhibition venue