Feb 03, 2018
Rikkyo accepts Padjadjaran University students for short-term business administration seminars and Japanese classes
Keyword:INFORMATION
OBJECTIVE.
Rikkyo University accepted 31 students from Padjadjaran University of Indonesia for business administration courses and Japanese classes from January 29, 2018, to February 2.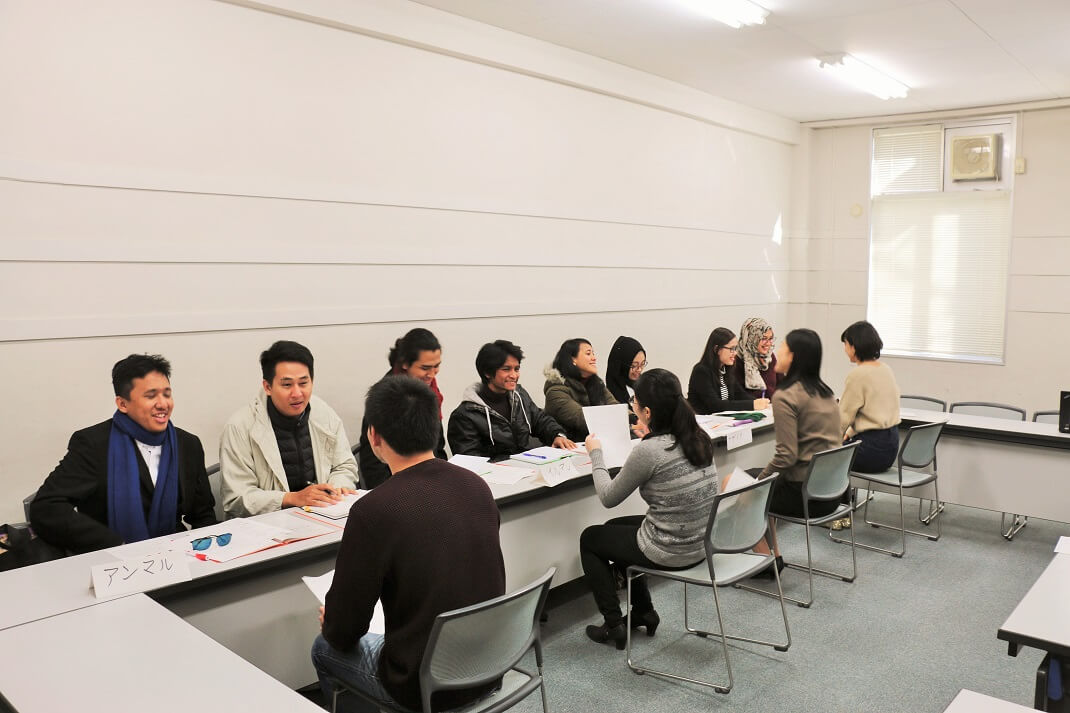 日本語授業
Sixteen students enrolled in the master's course and 15 in the executive course for working people took classes on business administration, which were taught by Rikkyo University faculty members, as well as the elementary-level Japanese class on Japanese culture and simple business manners. Students in the master's course also took a basic Japanese class, while those in the executive course took two classes on Japanese culture and business conversation.

On the final day, the students were divided into several groups to make a final paper presentation on research plans for their master's thesis and progress made so far.

Padjadjaran University, which is one of Indonesia's most prestigious universities, and Rikkyo University signed an agreement in 1996 to promote exchanges between them. Padjadjaran is among the universities with which Rikkyo has tie-ups for its International Cooperative Graduate Programs, under which it accepts young, top-notch administrative officials and others expected to become future leaders in their country. In September 2017, Rikkyo University accepted three graduate students from Padjadjaran University under these programs.

Rikkyo University plans to regularly hold short-term programs for Padjadjaran University students each January and July.

– A Japanese class
– A lecture given by a teacher from the College of Business.
– "Business in Japan," a lecture given by Hitachi, Ltd.
– Lunch at the Main Dining Hall.
– Padjadjaran University students who participated in the program.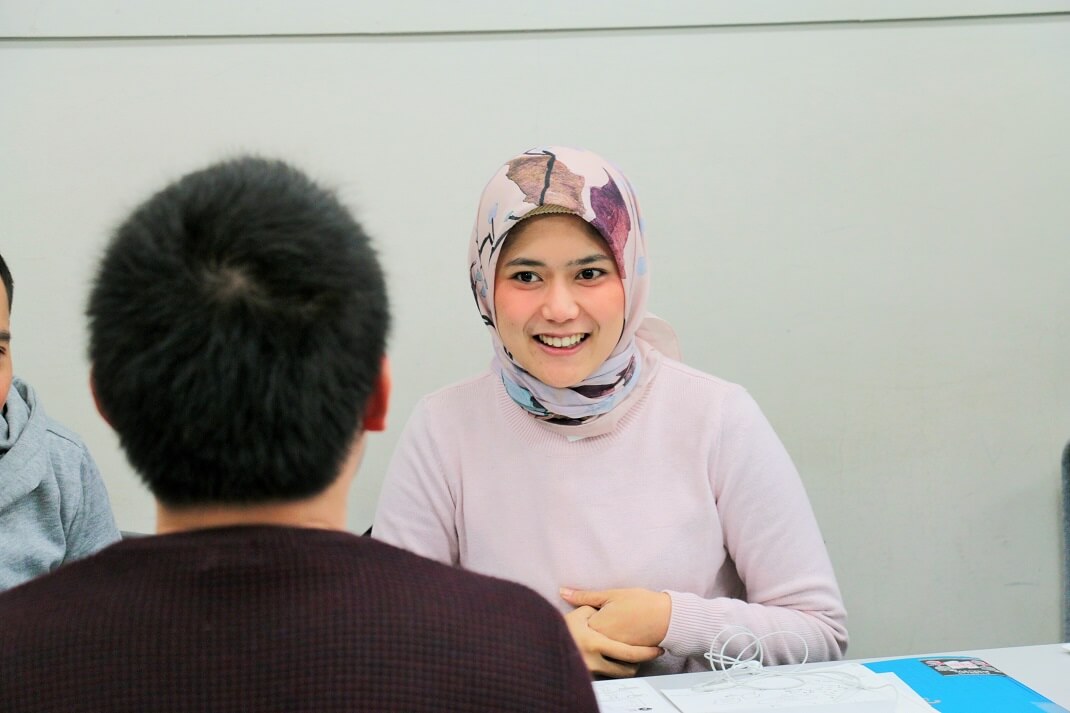 日本語授業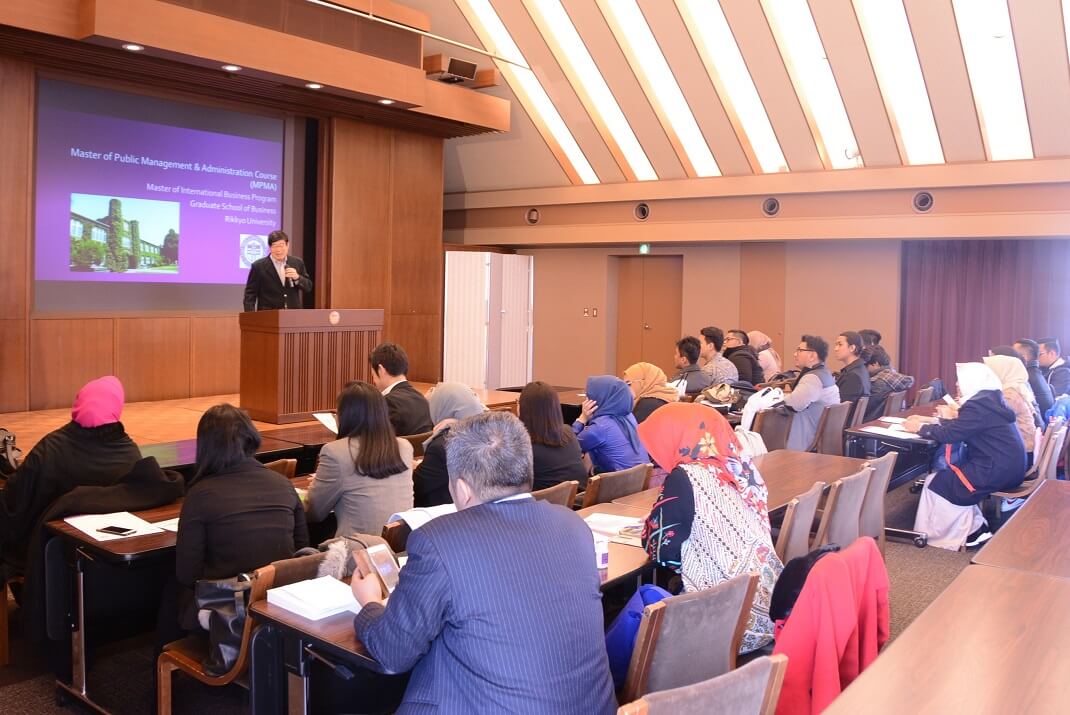 経営学部教員による講義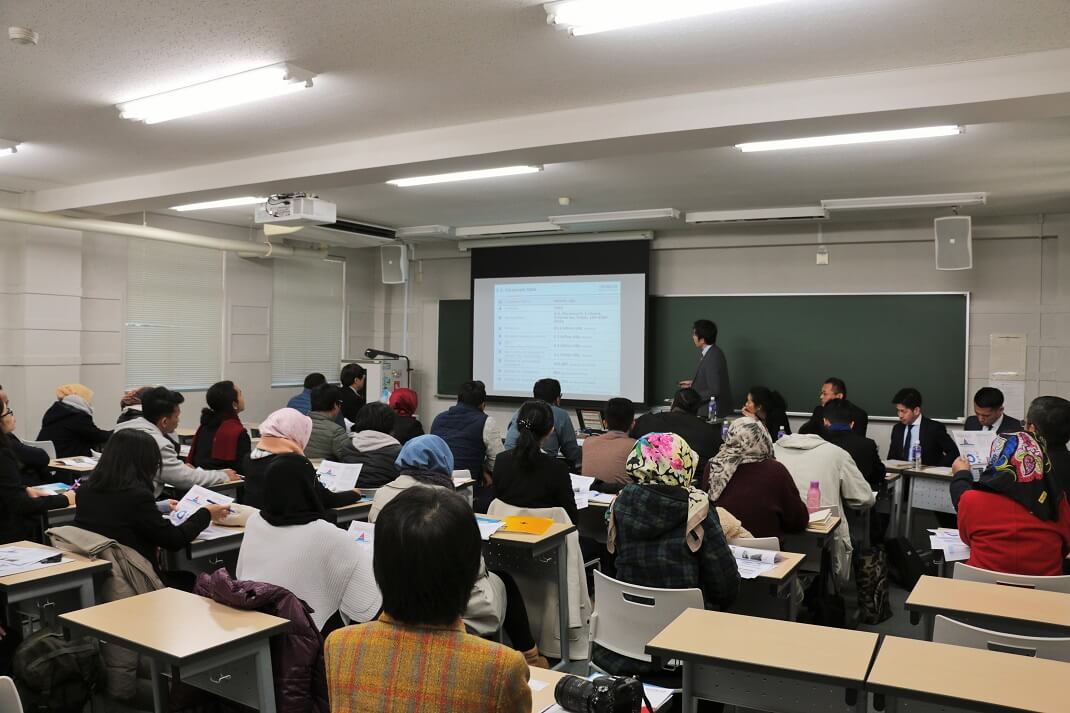 日立製作所による講演 "Business & CSR in ASEAN"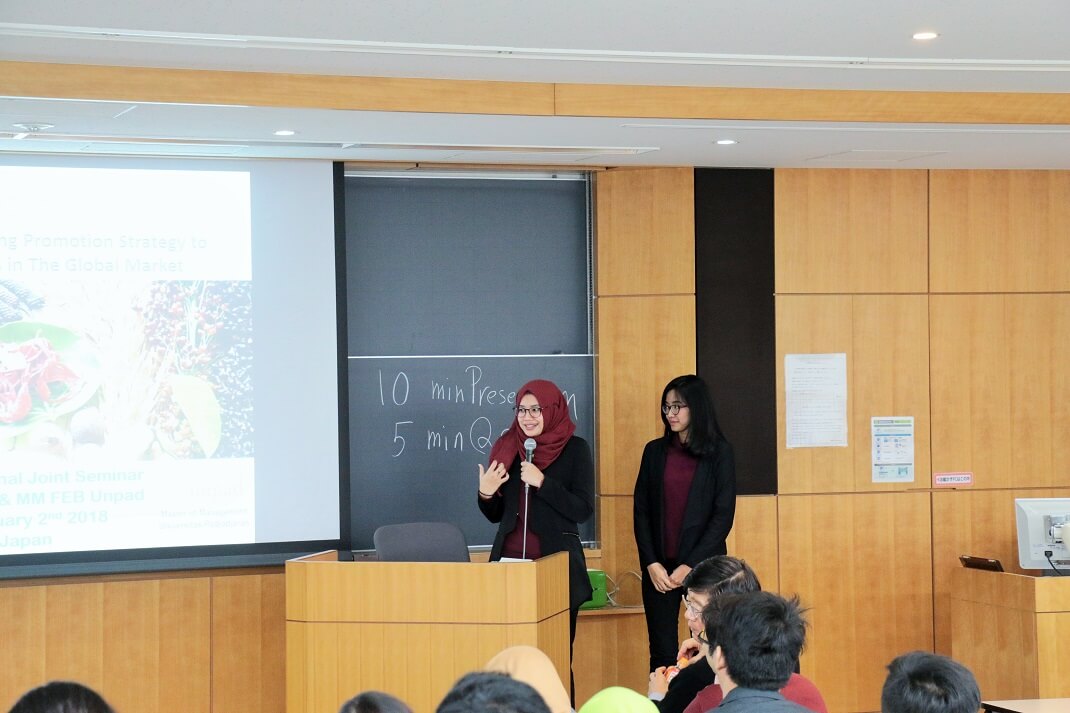 Final Paper Presentation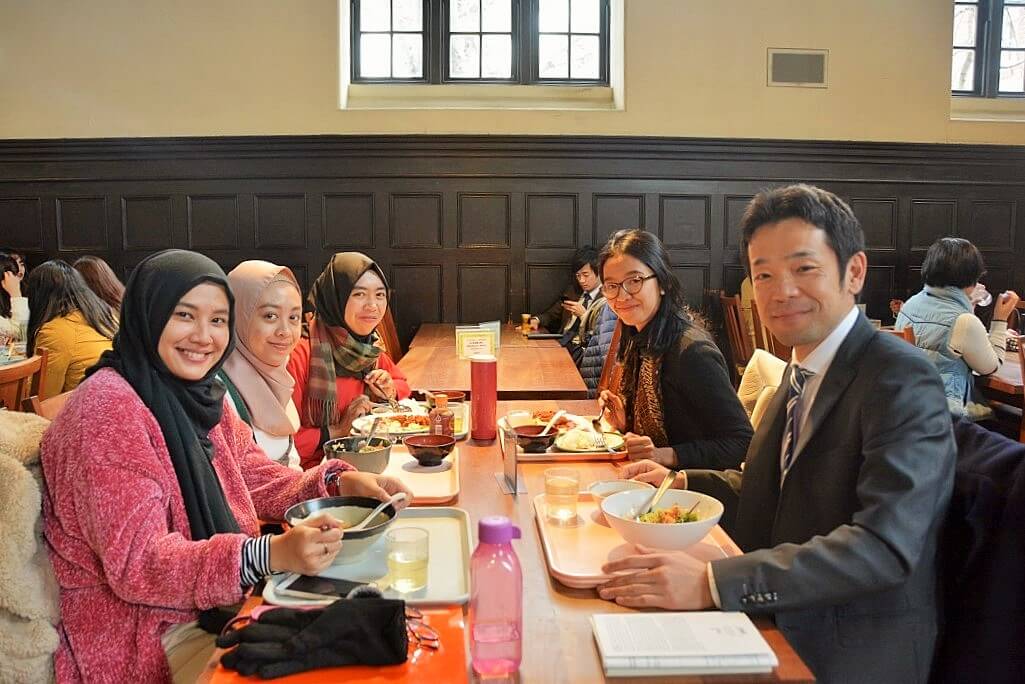 第一食堂にて昼食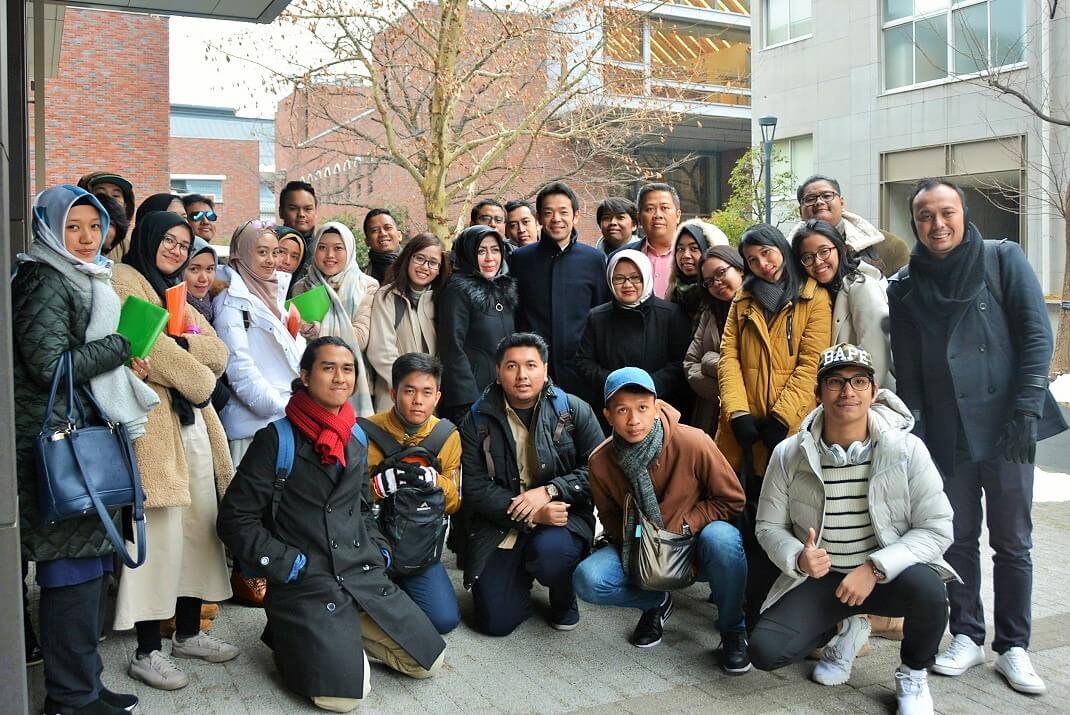 パジャジャラン大学の受講生たち