Nov 17, 2017
South African ambassador to Japan visits Rikkyo's Ikebukuro Campus
Keyword:INFORMATION
OBJECTIVE.
South African Ambassador Extraordinary and Plenipotentiary Thulani Dlomo visited Rikkyo University's Ikebukuro Campus on November 13. The campus is home to the Rikkyo Research Center for Cooperative Civil Societies, which stores documents and other materials related to the anti-apartheid movement.
Dlomo, who was accompanied by First Secretary Betty Maharaj from the South African Embassy, held talks with Rikkyo University President Tomoya Yoshioka and Kazunori Yamaguchi, vice president and director of the Organization for Global Initiatives.

The center was established in April 2010 to collect and make available to the public documents and materials related to citizens' social activities in Japan and abroad with the aim of helping realize sustainable, cooperative societies through empirical research based on these materials.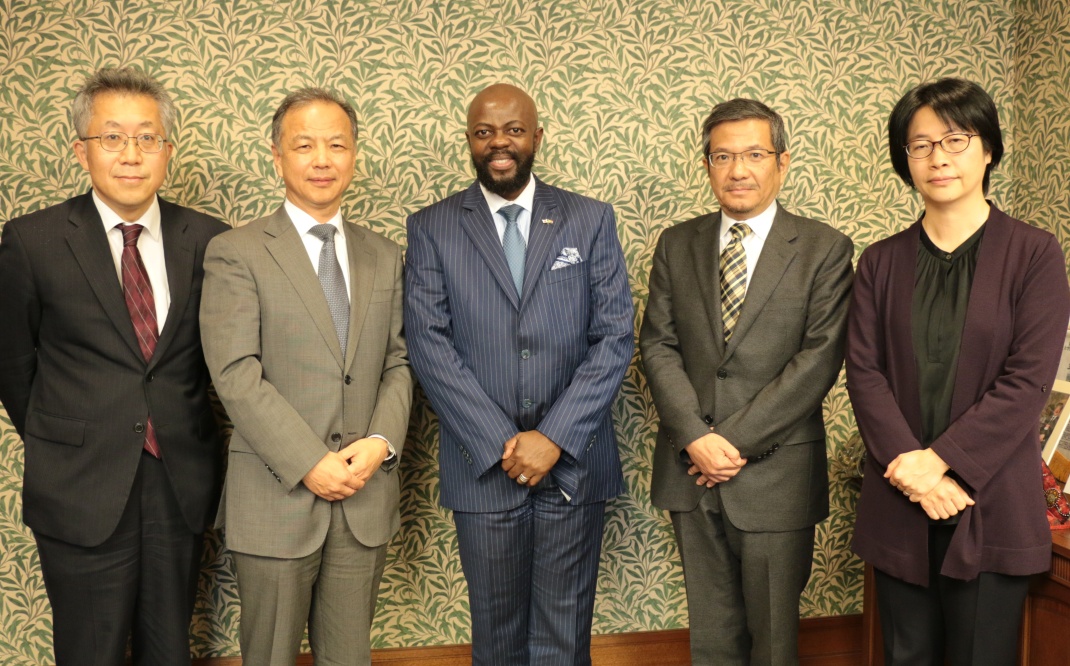 左から、山口国際化推進担当副総長、吉岡総長、ロモ大使、高木共生社会研究センター副センター長、小野沢共生社会研究センター長