Dec 11, 2017
Rikkyo University becomes founding member of alliance of liberal arts universities in Asia
Keyword:INFORMATION
OBJECTIVE.
Rikkyo University has joined the Alliance of Asian Liberal Arts Universities (AALAU), a newly established organization of Asian universities that place emphasis on liberal arts education, as a founding member.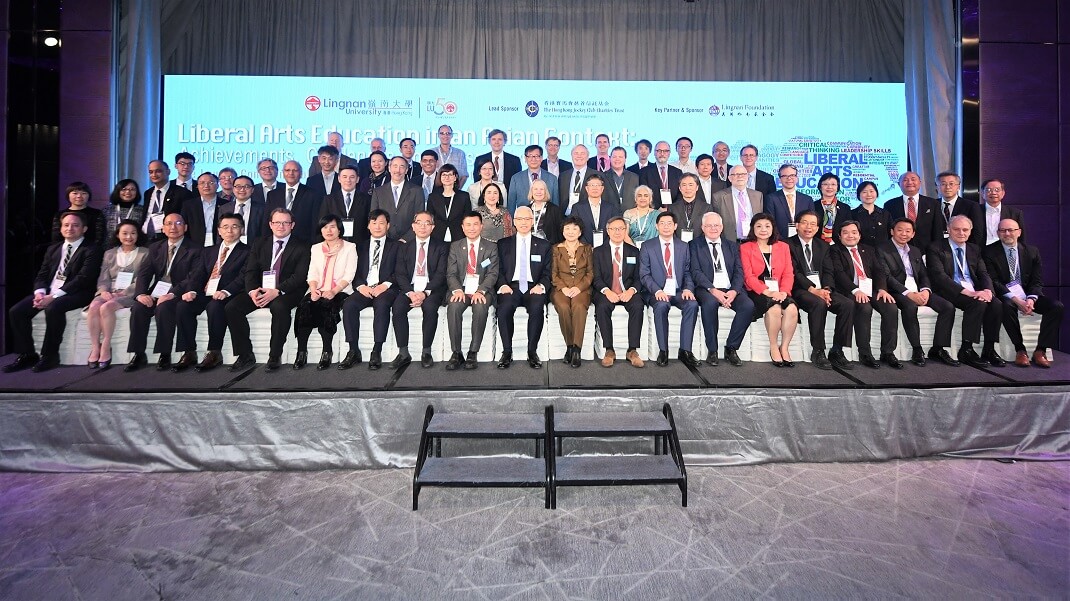 The alliance's first meeting was held in Hong Kong on November 20 and attended by representatives from Rikkyo and 18 other universities. Lingnan University of Hong Kong, which organized the event, moderated discussions about which visions AALAU should pursue and how the alliance should be managed. The alliance plans to institute exchange programs among students of member universities, hold international summer schools and conduct joint research, in addition to holding an annual forum among presidents of the member universities.

Since its inception more than 140 years ago, Rikkyo University has focused on liberal arts education. In 2016, the university launched "Rikkyo Learning Style," a novel approach to learning that is essentially a modern reconstruction of liberal arts. Under this approach, the teaching of liberal arts and other major subjects is systemically fused and coordinated with extracurricular activities to ensure every aspect of a student's education contributes to the process of character building. In 2017, the university established the Global Liberal Arts Program (GLAP), an undergraduate liberal arts degree program taught entirely in English.

Rikkyo University will strengthen networks with other universities by participating in the alliance, and invigorate programs that dispatch students to overseas universities and accept international students.

AALAU member universities (as of December 4, 2017)
1. Lingnan University, Hong Kong
2. Duke Kunshan University, Mainland China
3. East China Normal University, Mainland China
4. NYU Shanghai, Mainland China
5. University of Nottingham Ningbo China, Mainland China
6. Yuanpei College, Peking University, Mainland China
7. Fu Jen Catholic University, Taiwan
8. National Chengchi University, Taiwan
9. Tunghai University, Taiwan
10. International Christian University, Japan
11. Rikkyo University, Japan
12. Sophia University, Japan
13. The University of Tokyo, Japan
14. Waseda University, Japan
15. Kyung Hee University, South Korea
16. Seoul National University, South Korea
17. Yeungnam University, South Korea
18. Yonsei University, South Korea
19. Symbiosis School for Liberal Arts, India