Apr 18, 2017
Tour planned by College of Tourism students now available for foreign tourists
Keyword:INFORMATION
OBJECTIVE.
A tour planned and organized by Rikkyo University's College of Tourism and JTB Japan Travel Corp. to offer an opportunity to make "character bento," an elaborately arranged boxed meal, is now available for foreign tourists visiting Japan.
The tour, which was launched on March 14, was planned by the college's third-year students during a course called "Travel Industry Seminar 2," and includes a visit to the Tsukiji Outer Fish Market in Tokyo. This is the college's third tour plan to go on sale.

The tour particularly targets women in their 20s and 30s from Europe, North America and Southeast Asia. It provides an opportunity to experience Japanese food culture through making character bento (called "kyaraben" in Japanese), which feature food carefully arranged and decorated to look like people, manga characters, animals and other shapes. This type of bento is popular in Japan, and it is now attracting attention from many people around the world.

Tour participants first visit the Tsukiji Outer Fish Market, where they can shop at a specialist cooking knife shop, traditional Japanese confectionery stores and other shops. This is followed by a visit to a cooking studio where they experience making a kyaraben. English instructions are provided.

This tour is being offered under the JTB Sunrise Tours brand, which is designed to help foreign visitors have enjoyable Japanese experiences.
Tour highlights: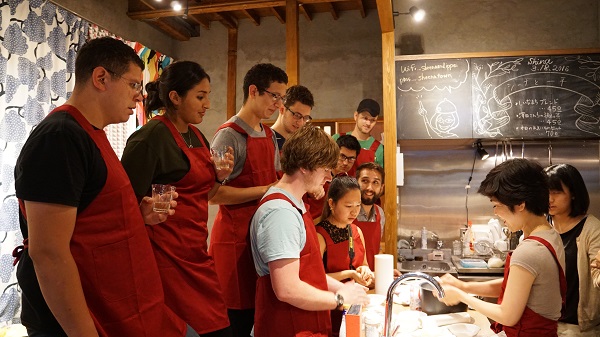 Enjoy Japanese bento, a home-cooked meal featuring Japanese characters also popular abroad.
Experience Japanese-style bento preparation following easy-to-understand instructions in English.
Vegetarian and gluten-free items for kyaraben are also available.
*For tour details, visit JAPANiCan.com, a website on which visitors to Japan can find and book tours: