Joining Rikkyo's rugby team
David Christoffelsz
May 09, 2018
OVERVIEW
I have really enjoyed and benefited from my time at Rikkyo!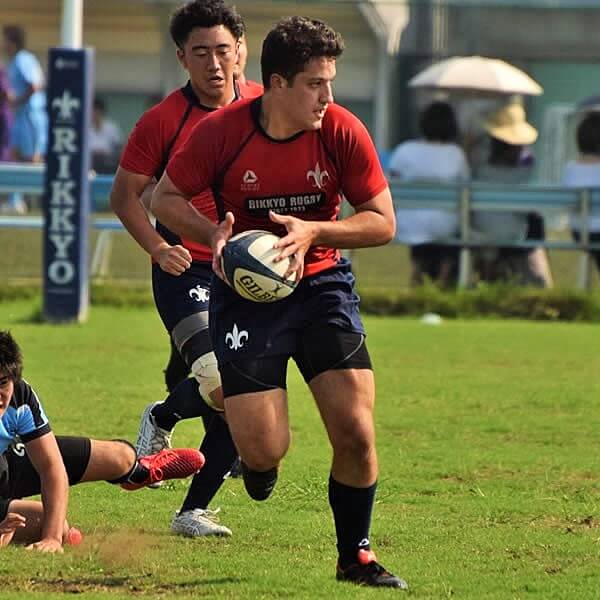 I wanted to play rugby in Japan and I was not sure if I would be allowed to join Rikkyo's rugby team.

They were very keen to have me and did their best to include me in the team. I went on to represent Rikkyo on several occasions scoring quite a few tries at the same time. I learnt, from playing in the team, the culture of Japanese sports and how seriously they take it. It was hard for me to keep up.

In all honesty, I think both the team and me learnt a lot from each other. I was given phrases in Japanese and I gave them phrases in English in that way we helped each other. They were very welcoming. I do not think that I would have had a better experience if I had not joined the club.

I would like to extend my thank you to Rikkyo and the Rikkyo Rugby Club that gave me the chance and experience to play the game I love.