A kendo experience for international students
St. Paul's University Kendo Club
Dec 21, 2015
OVERVIEW
For one of the Rikkyo University Global Lounge's Japanese culture workshops, we held a kendo workshop for international students with the cooperation of St. Paul's University Kendo Club.
20 international students participated, learning about the traditional Japanese martial art of kendo.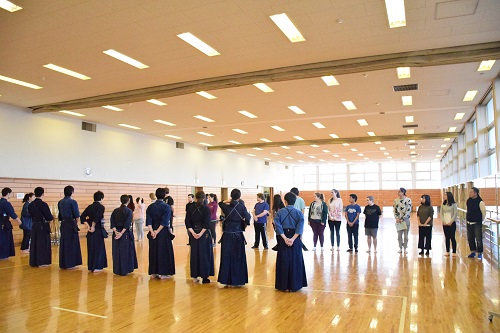 The workshop starts with the international students and the kendo club members lining up to greet each other with a standing bow.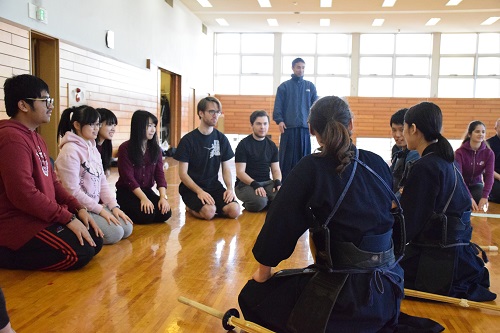 First, everyone sits in the formal seiza position...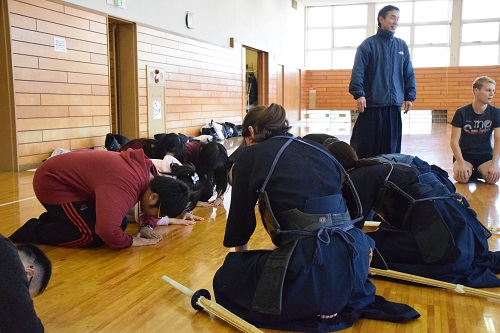 and then they exchange sitting bows.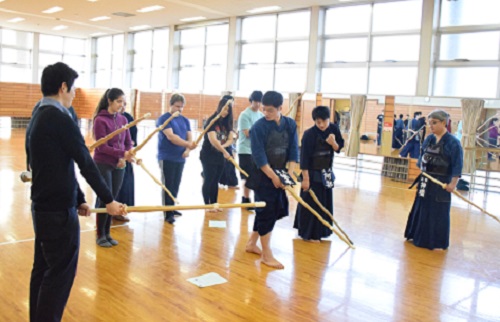 Practicing stances using bamboo swords comes next.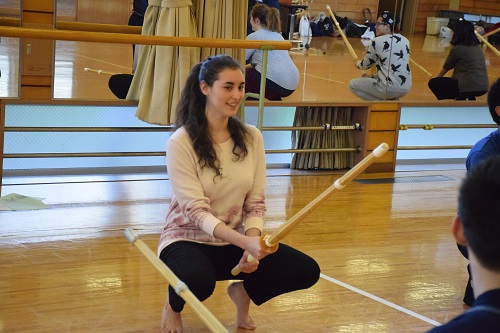 The sonkyo squatting stance.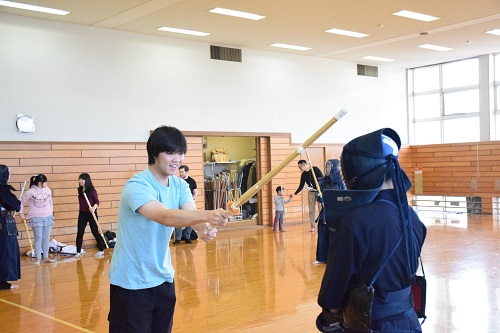 Landing a men (head) strike on a kendo club member dressed in kendo armor!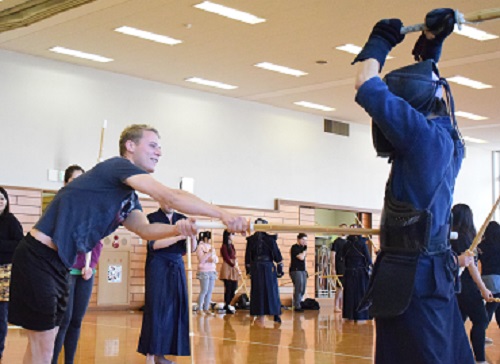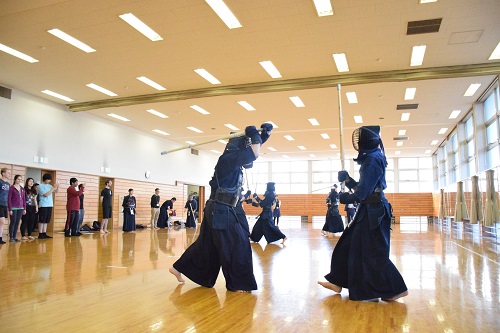 Some impressive demonstrations by the kendo club members.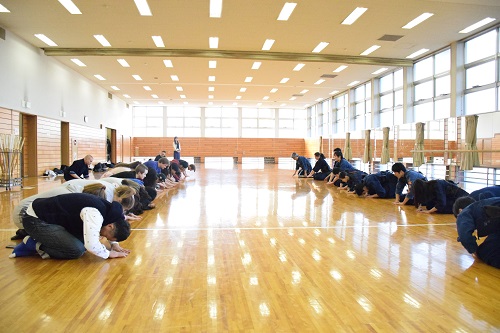 Finishing off with everyone exchanging sitting bows.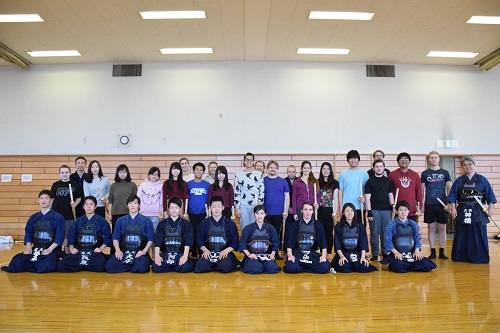 The international students and kendo club members who took part.
Note: Article contents are accurate as of the time of interview, and may not be up to date with the latest information.