Flag & Symbol
Introduction

Allow us to introduce you to our founder, Bishop Williams, as well as our founding principles and the features of our University that draw deeply from these principles, such as our name, flag, and official symbol.
School Flag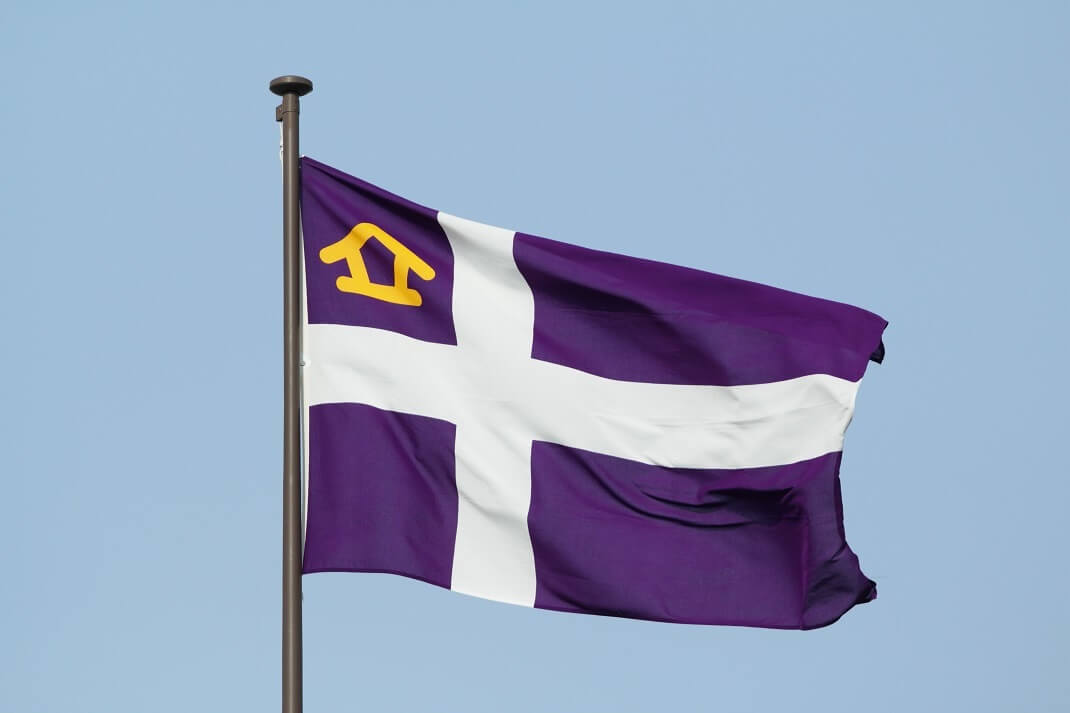 The school flag depicts a white cross on a purple background, with the first character of "Rikkyo" in gold in the top left.
The word "purple" is murasaki in Japanese, and this is also the Japanese name of a plant deeply associated with Musashino, an area of Tokyo which is referenced in the school anthem. Aside from this, purple is also the color of royalty.

The color white is a symbol of purity and righteousness, the cross represents Jesus Christ and His love, and the gold used for the first character of "Rikkyo" represents the true value that we must pursue through research and education.
This flag was proposed and established in 1924, by Bishop Reifsnider, then the President of the University, and Sadajiro Sugiura, then Dean.
Official Symbol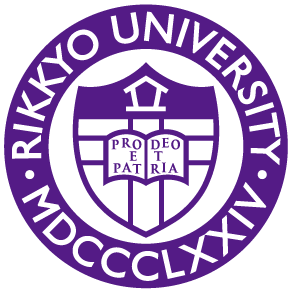 The shield, Rikkyo University's official symbol, was established by Charles S. Reifsnider (President of the University at the time) during the move from Tsukiji to Ikebukuro in 1918, half a century after the founding of St. Paul's School, and is said to embody Rikkyo University's founding principles.
The first character of "Rikkyo" stands in the middle of the shield, with a cross and open Bible beneath.
The Latin slogan written across the shield, "PRO DEO ET PATRIA," translates to "For God and Country," and at the University, this is taken to mean "to seek universal and divine truth, for our world, society, and neighbors."
School Anthem
The words of the school anthem, sung at events such as the entrance ceremony, were created circa 1922 by Toraichi Morohoshi, then a teacher of St. Paul's Middle School, by request of the then Dean, Sadajiro Sugiura.
The first verse of the song describes a view of Mt. Fuji in the distance, and paints a picture of the campus of Rikkyo University, a Liberal Academy, standing in the Musashino Plateau, where the murasaki plants bloom.