Message from the Chief Chaplain
Chapels
Rikkyo's Founding Spirit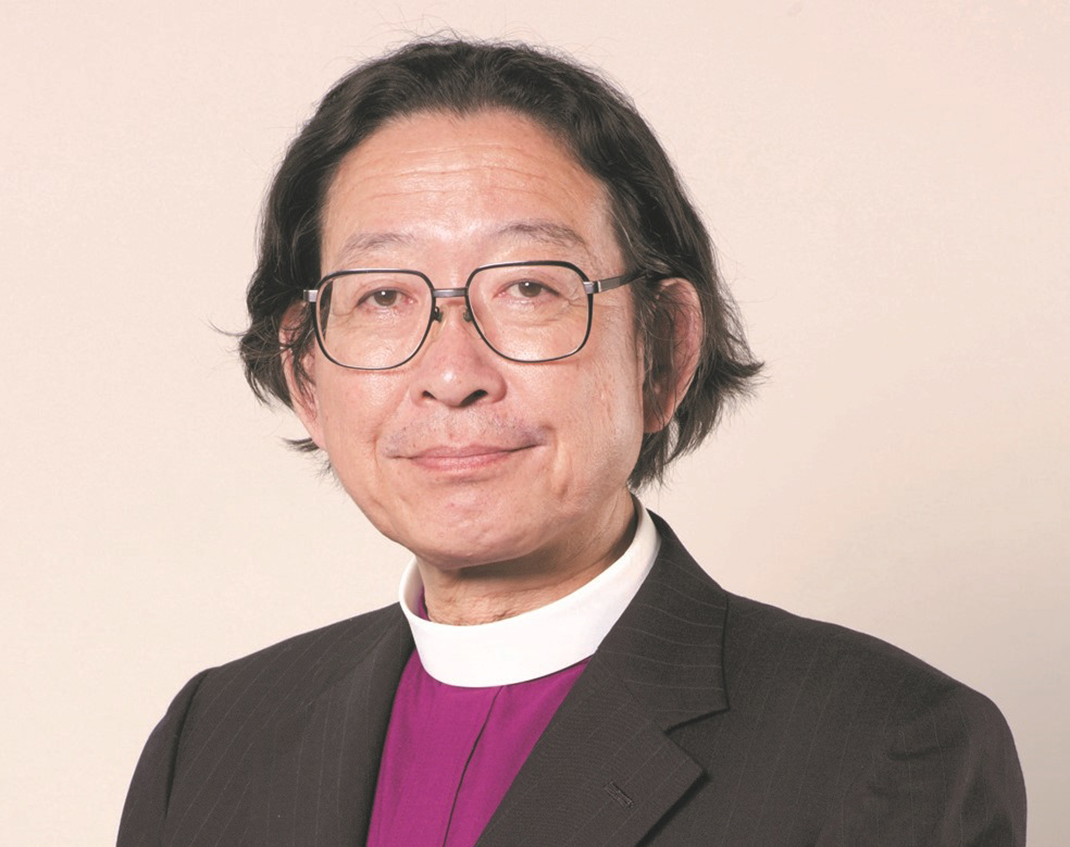 Chief Chaplain Katsuichi Hirota
First of all, I offer my prayers for those who have lost their lives to COVID-19 in the last year and those who are still experiencing hardships related to the virus. Rikkyo University held this year's entrance ceremonies while taking the utmost precautions to prevent the spread of the virus. On April 24th, we were glad to be able to proceed with belated entrance ceremonies for those admitted to the University in April 2020. I was personally very pleased to be able to offer my thoughts to you all on this occasion. I offer my sincere welcome to Rikkyo University.

This University was established 162 years ago by a single missionary who came to Japan from the United States to spread the way of truth and love founded on Biblical teaching. His name was C.M. Williams. He was a clergyman in the Episcopal Church and later become a bishop, which is why we refer to him as Bishop Williams. "Rikkyo School" was set up in the foreign settlement at Tsukuji in the year 1874, 147 years ago. It will soon be 150 years. Initially, the small school began with only 5 to 8 students, and only taught English and Bible lessons. The founder, Bishop Williams, not only set up the school but also built the foundations of the Anglican Episcopal Church in Japan. His life has been described as "Preaching the Way, rather than himself", and those who met him were impressed by his humble and noble character. The Anglican Church is a global Christian church that traces its roots to the Church of England, including the US Episcopal Church. The Anglican Church also has an international association called the Colleges and Universities of the Anglican Communion, numbering around 120 colleges and universities.

You may have had a sense of Rikkyo's founding spirit during the entrance ceremonies. Over the years, the entrance ceremony has begun with a cross followed by the school flag leading the procession. The school flag includes a cross which symbolizes Jesus Christ. The way walked by Jesus is a way of love, walking together with those who are in the midst of suffering and struggle. Furthermore, Jesus shows the way of righteousness by trusting in God and walking this way to the end. In walking this way of love and righteousness, Jesus himself opened for us the way of true freedom. Our school flag represents a spirit which encourages us to walk the way of love and righteousness and to stand strong in the face of whatever difficulty or suffering we encounter. It was this way which our founder Bishop Williams devoted his life to promoting.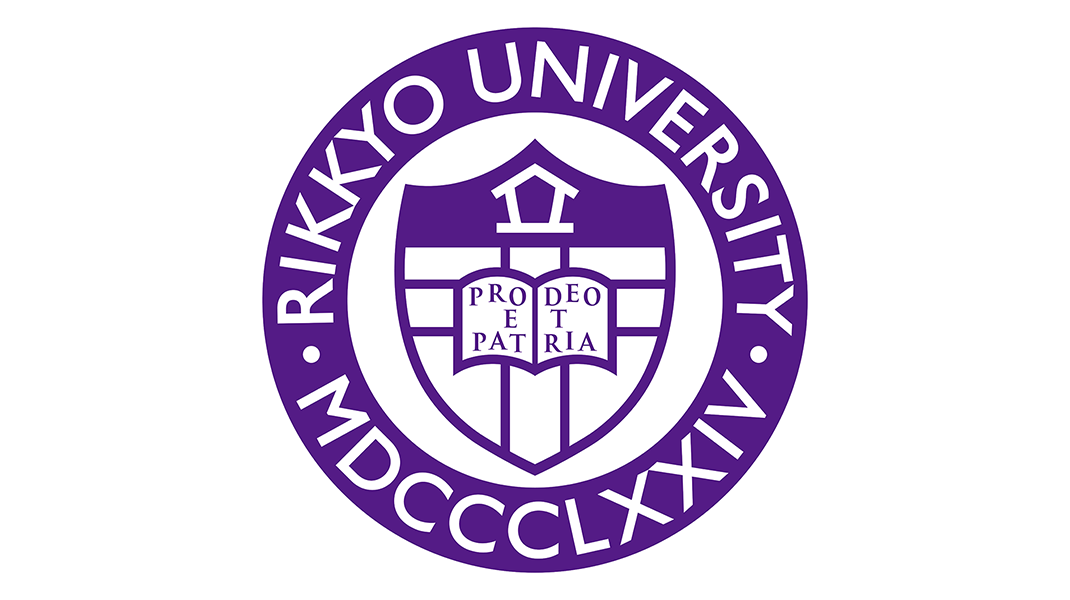 Please take a look at the logo on Rikkyo's official shield. This is used on a wide range of materials, including student ID cards, pamphlets, and letters. In the middle of the logo is a book. You might be tempted to see this book as a symbol of academia, but it is actually the book of all books – the Bible. The Bible is presented as open, and you can see the Latin text "PRO DEO ET PATRIA." This means literally, "For God and Country". This phrase comes from Bishop Reifsnider, but what it essentially means is "to devote ourselves to God and people, with loving service to the world: that is Rikkyo." Above the book, there is the Chinese characters for "stand." This represents the idea that Rikkyo itself stands on the foundation of the Bible. In other words, Rikkyo's mission is to pursue universal truth and to shape individuals who will work for the benefit of society and the world.

Over 90 years ago, the following text, in which a former student introduces Rikkyo, appeared in an entrance exam magazine: "The library and chapel which encompass the lawn at the front of the campus, these two are, respectively, the mother of knowledge and the mother of the soul. Rikkyo's doors of freedom are always open." These words from a former student written over 90 years ago are worth keeping in mind this year. This library referred to as the mother of knowledge was remodeled into an exhibition hall 7 years ago. In that hall, it is possible to get a vivid sense of the continuing "Founding Spirit" of Rikkyo. In the Chapel – that mother of the soul – you can also find the embodiment of the same spirit.

When you arrive at the Niiza Campus, you will notice the Chapel (Rikkyo Gakuin Saint Paul's Chapel) there to welcome you. The big cross at the front of the Chapel gives the impression that Heaven and Earth are there joined together. The Chapel at Ikebukuro Campus (Rikkyo Gakuin All Saints' Chapel) is the third oldest building on campus, built after the main building (honkan) and the former library. In fact, last year was the 100th anniversary of its construction. As you can see, the chapel is always at the forefront as soon as you enter either of Rikkyo's campuses. Each day, people are praying for justice and peace in the world, for the University, and for all of you. That is Rikkyo.

In closing, I encourage all of those who have just joined Rikkyo to consider what you regard as the ultimate purpose of life. During the next few years of study, I hope that you will discover that the purpose of life is to know God, in other words, to pursue universal truth. Jesus said, "I am the Way, the Truth and the Life"—may you come to know this way, this truth, and this life. I hope that you will be able to see in this your own purpose. The spirit (mind) of Bishop Williams is also here with us. Please make the most of this time and place to pursue truth. "The truth will set you free."

(April, 2021)