International Exchange on Campus
Studying Abroad and International Exchange
Exchange between International Students and Japanese Students
Exchange with Student Volunteers
Japanese student volunteers will provide campus orientation and support with registration procedures at government offices for exchange students who have just arrived in Japan. Additionally, many Japanese students participate as conversation and discussion partners in Japanese classes.
Global Lounge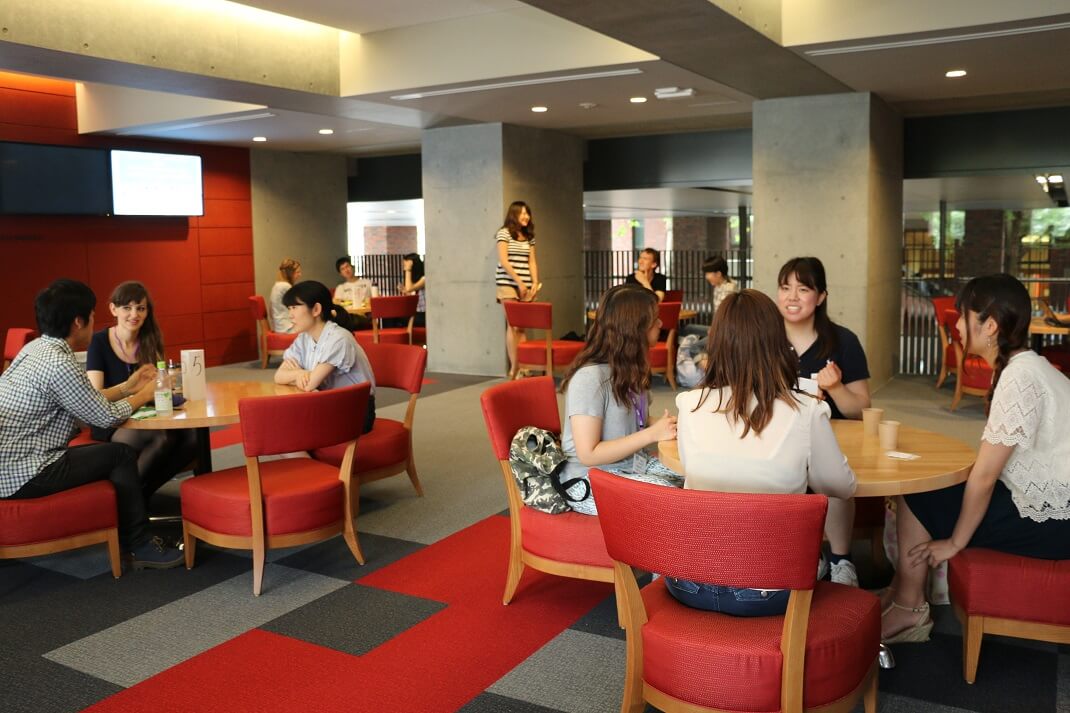 The on-campus Global Lounge serves as a hub for international exchange at the University. At the Global Lounge, we organize events such as exchanges with the goal of fostering friendship between international students and Rikkyo University students, events to experience Japanese culture, and others.

Featured Events
1. World Cafe
This is an event to promote intercultural understanding and international exchange through foreign-language conversation between international students and Japanese students. International students take the role of discussion leaders to provide support for vibrant communication.

2. Country Festa
This is an event in which international students introduce their country/region of origin and their culture. The goal of this event is to increase understanding of other countries (regions) and cultures, and encourage broad knowledge of the world.
International Student Support Associations
Rikkyo University has several alumni associations which provide various forms of support for international students. There is a wide range of support activities carried out by these associations, such as Japanese-language volunteer lessons, counseling for life in Japan, and planning of/invitation to various events.
Tokyo St. Paul's Lions Club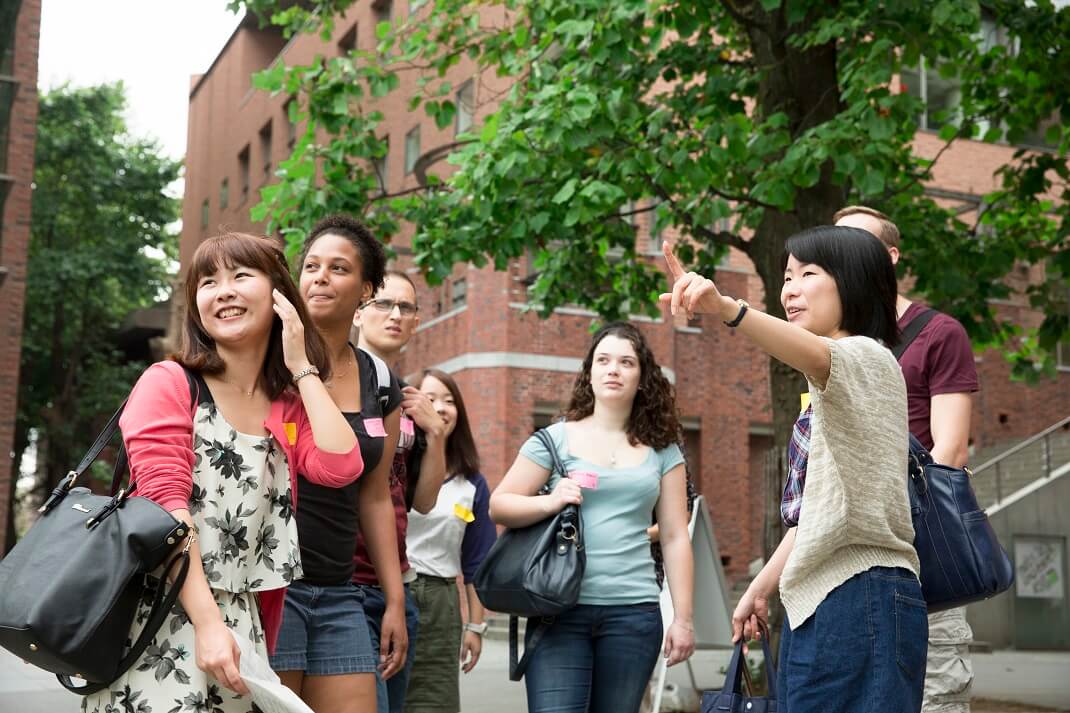 The Tokyo St. Paul's Lions Club is made up primarily of Rikkyo alumni, and provides a wide range of support for Rikkyo students, including international students. The Club offers various programs and activities such as scholarships for international students, the Annual Bus Hike, and support for Japanese classes.
Ladies Club (Women's Alumni Association)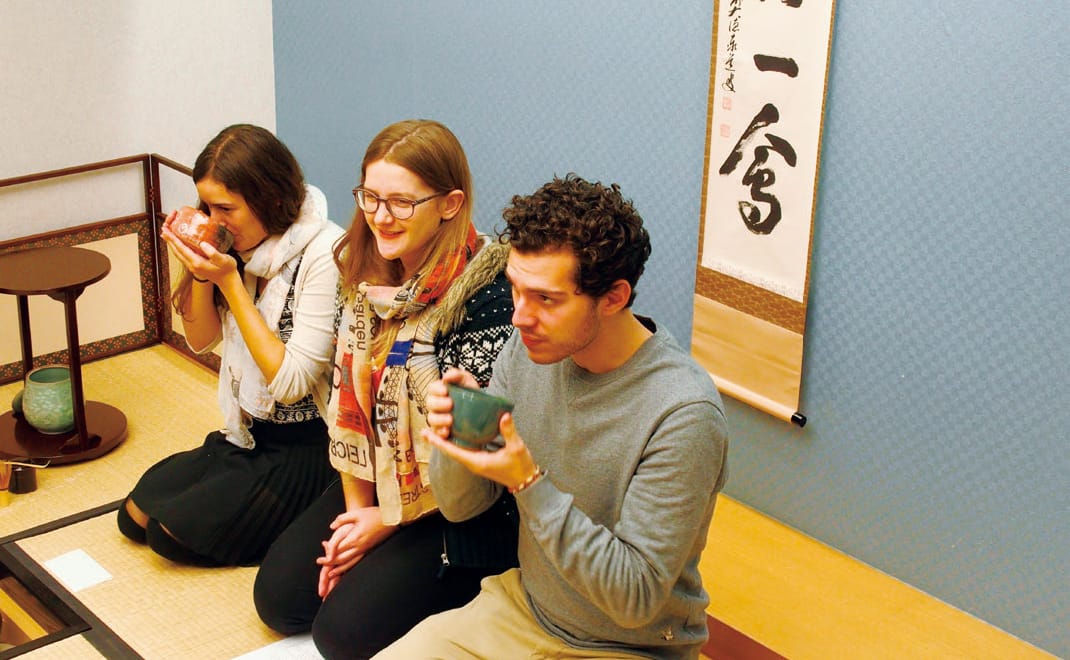 The Ladies Club is a volunteer group made up of Rikkyo alumnae, and provides help for students who have come to Rikkyo University from abroad. The Club provides Japanese-language volunteer lessons, homemade lunch parties, Japanese cultural workshops, and lounges, and also offers scholarships for international students.