Campus Life Support
A Welcoming Place
Every year, Rikkyo University is home to more than 500 international students from nearly 40 countries. Rikkyo is a university with a distinguished heritage, a full range of educational opportunities, a superb location, and a variety of student support services. We encourage students considering to study in Japan to make the decision to study at Rikkyo, one of Japan's most prestigious universities.
Support for International Students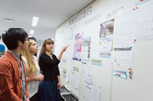 The International Office assists international students with admissions and registration for courses and also provides support for such matters as student dormitories, scholarships, health insurance, and immigration. The International Office sponsors a buddy system whereby Japanese students volunteer to help incoming international students learn their way around campus and life in Japan. The on-campus Global Lounge hosts many events that encourage interaction between international and Japanese students. Rikkyo's Student Counseling Center is available to offer support in English for any student concern.
Japanese Language Programs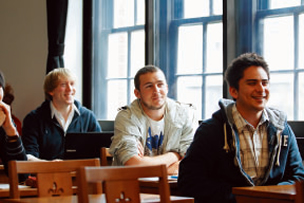 The Center for Japanese Language Education (CJLE) offers a Japanese Language Program and also provides various programs to support all the international students who study at Rikkyo. The CJLE has established nine levels of Japanese language courses, each designed to improve your Japanese while also matching your needs and interests. The CJLE provides the Japanese Language Support Desk, where Japanese instructors assist international students with their studies of the Japanese language. Students can receive guidance on any type of academic Japanese writing and also get advice on how to improve their studies of the Japanese language.
Career Support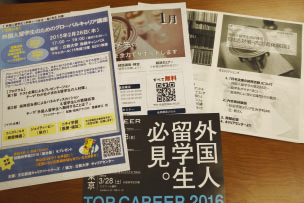 The University's Career Center provides several career support programs and assists students in the course of their job search. For international students, the International Office and Career Center jointly organize a "Job-Hunting Seminar for International Students" and "Panel Discussion of Successful International Job-Hunters". Moreover, the Career Center offers personal counseling services to students regarding career development, regardless of what year they are in. As mentioned above, Rikkyo University is fully committed to helping international students discover their true calling.