Jan 17, 2018
Grandson of St. Luke's International Hospital founder visits Rikkyo Archives
Keyword:INFORMATION
OBJECTIVE.
Dr. Christopher Ringwalt, a grandson of Rudolf B. Teusler, who founded St. Luke's International Hospital in Tokyo and was a board member of Rikkyo University's management corporation, visited the Rikkyo Archives and Rikkyo Gakuin Exhibition Hall on November 30, 2017.
Teusler served as a board member of the corporation from 1927 until his death in 1934. Ringwalt is a senior scientist at the Injury Prevention Research Center, University of North Carolina at Chapel Hill in the United States.

The Rikkyo Archives store copies of historic records, such as correspondence by missionaries that the U.S. Anglican Church dispatched to Japan. Ringwalt is collecting information regarding financial support the church and U.S. citizens provided to St. Luke's International Hospital to cover its operating costs. Ringwalt wanted to visit the archives to browse through letters Teusler wrote and church bulletins printed before and after the 1923 Great Kanto Earthquake.

Ringwalt also visited an exhibition held to mark the 120th anniversary of the birth of Paul Rusch, a lay missionary of the Anglican Church in Japan who also taught at Rikkyo University. Rusch was instrumental in raising funds for St. Luke's International Hospital. The exhibition is being held at Rikkyo Gakuin Exhibition Hall from August 1, 2017, to February 20, 2018.

Christopher Ringwalt and his wife

The Ringwalts view items displayed at Rikkyo Gakuin Exhibition Hall.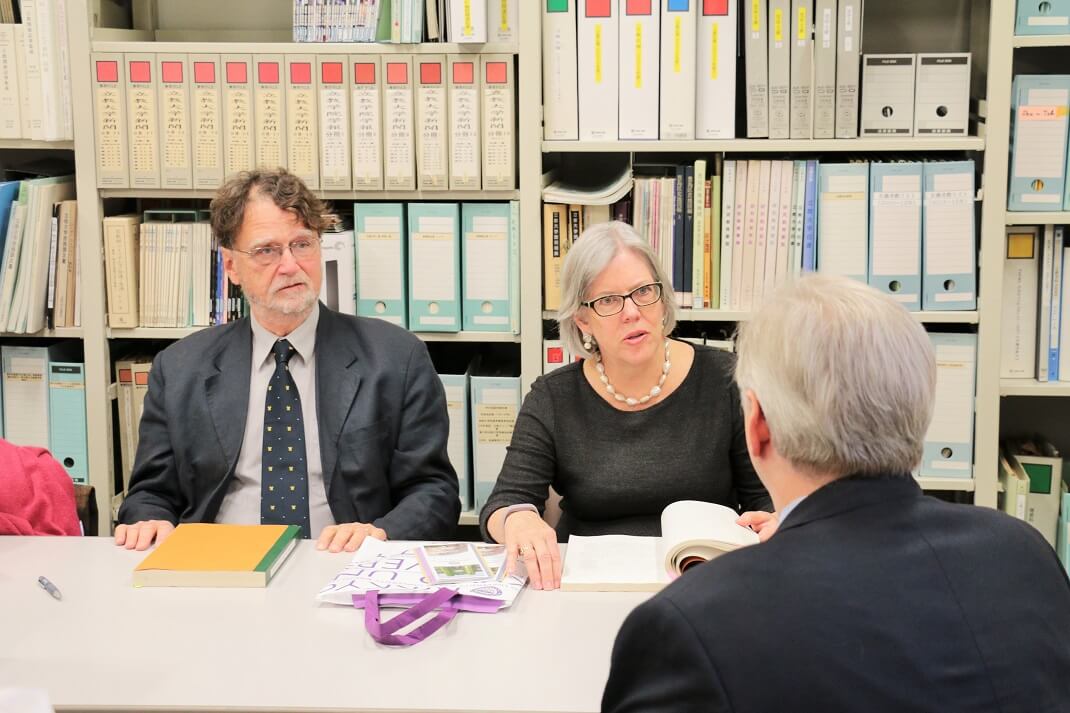 リングウォルトご夫妻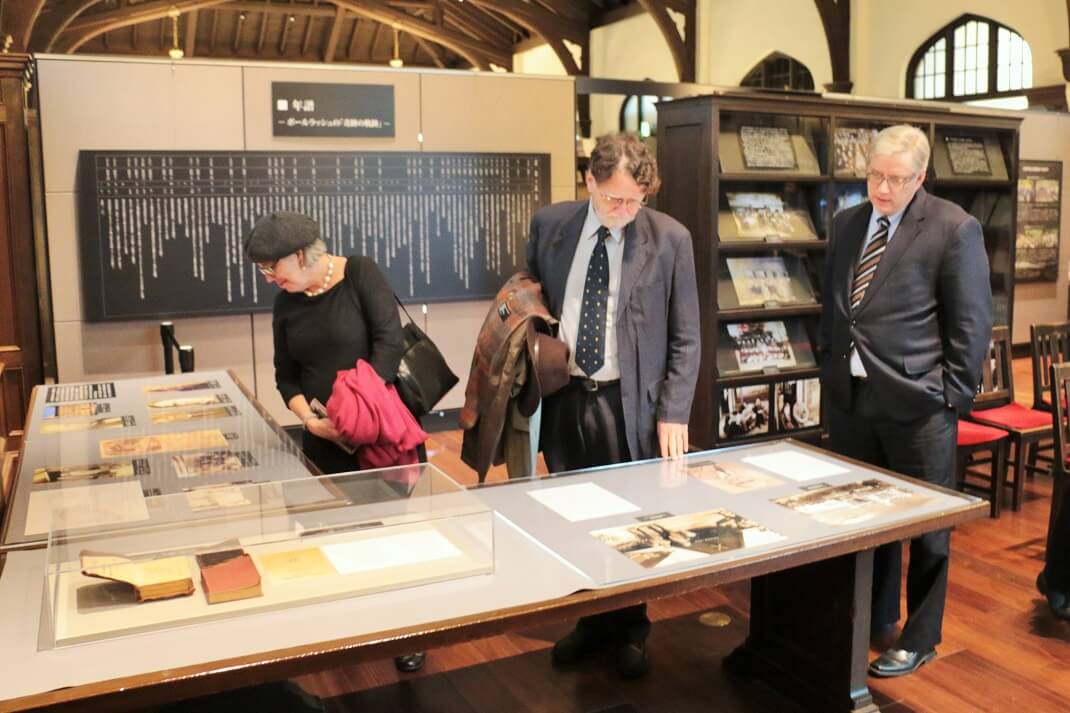 立教学院展示館にて